2017 OSUN WEST SENATORIAL DISTRICT BY-ELECTION RESULT AS A REFLECTION OF THE WILL OF THE PEOPLE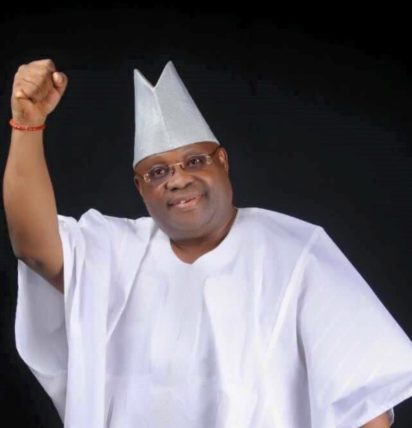 By COMMITTEE FOR THE PROTECTION OF PEOPLES MANDATE (CPPM)
The Committee for the Protection of the Peoples Mandate (CPPM) congratulates and felicitates with the good people of Osun West Senatorial district for their peaceful and orderly conduct at the senatorial zone by-election of Saturday 8th July, 2017 and regard the declaration of the winner as an affirmation of the will of the people as expressed at the polls.
We commend most sincerely, the Independent National Electoral Commission (INEC) for its timely and efficient deployment of men and materials who arrived early enough at about 7.20am at polling units across the 10 local governments council areas of the senatorial zone. We commend the excellent functioning of the e-card reader machine and the patriotism and professionalism of the youth corps members deployed as INEC ad hoc staffs.
We equally commend the security agencies for their effective deployment of personnel, civility, impartiality and professionalism in the discharge of their duty on election day which contributed in no small measure to the success of a free, fair, transparent and credible election.
We must also commend the media for its unbiased and professional reportage which played a crucial role in ensuring a hitch free by-election.
We as well commend the local election observers and monitors for their diligence, selflessness, impartiality and professionalism which contributed largely to the success of the by-election.
We cannot but mention party agents whose responsible conduct at the polling units save for some negligible incidents of overzealousness, also deserve commendation for a smooth exercise.
Finally, we call on the winner of the by-election, Senator Otunba Ademola Adeleke of the PDP to be magnanimous in victory and regard it as a call to service for the good people of Osun West Senatorial zone by rallying together his opponents and constituency as a whole for the peace, progress and development of the zone in particular and the state of Osun in general.
Osun, a gbe wa o!
Yours Sincerely,
Nelson Ekujumi,
Executive Chairman.
Committee for the Protection of Peoples Mandate (CPPM)
en
SOURCE :The Nigerian Voice (politics)