2019: Buhari will defeat Atiku, Kwankwaso, others, says Presidency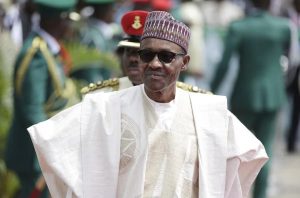 President Muhammadu Buhari will win the votes in the core northern states of the country in the 2019 election , Bashir Ahmed has boasted.
Ahmed is the Personal Assistant to the President on New Media.
He said all the likely presidential aspirants in the north would be defeated by Buhari in their respective states.
He listed as those concerned to include former Vice President Atiku Abubakar; Senator Rabiu Kwankwaso; former Jigawa State governor, Sule Lamido and Governor Ibrahim Dankwambo of Gombe.
Ahmad's statement was in reaction to a tweet by one Nedu Ekeke, @Nedunaija who wrote: "How do I tell some of you that Atiku cannot defeat Buhari in 2019? The best option for PDP to remove APC at the center is Kwankwaso, not Atiku.
" 2019 election won't be determined by how well or not Buhari has performed in his first four years. It will be decided by the mob that still believes he is a messiah. Those ones don't know that incompetence is worse than corruption. They can't draw a nexus between his failures and the hardship we face."
In his reaction, Ahmad further replied: "In 2019, if President Buhari decides to run for the second term, he will win in Kano (Kwankwaso's State), Adamawa (Atiku's State), Jigawa (Lamido's State) and Gombe (Dankwambo's State) you may save or screenshot this tweet. Thanks."
There are reports that Atiku, Kwankwaso , Dankwambo and Lamido would be contesting for the post of the president in 2019.
Of the four, only former governor of Kano State, Rabiu Musa Kwankwaso has not made his intention known.
There are, however, indications that he may dump the ruling party, the APC, for the PDP to slug it out with others for the presidential ticket.
en
SOURCE :The Nigerian Voice (politics)