2019 Election: Borno Youths Coalition Endorses Senator Ndume For Borno South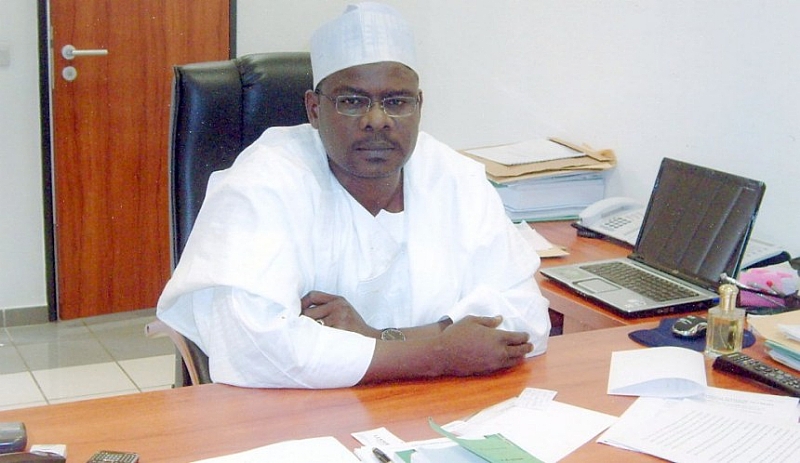 By Ahmed Abu, The Nigerian Voice, Maiduguri
Borno Youths and Students under the aegis of Borno Youths Coalition Forum comprising of 19 Youth Forums from the three senatorial district of the state and 10 students union and associations from 10 Borno state owned tertiary institutions have unanimously endorsed the incumbent senator representing Borno South at the National Assembly, Senator Mohammed Ali Ndume's re-election bid in the forthcoming 2019 general election as Senate candidate for Borno South senatorial district on the platform of the All Progressive Congress (APC).
The coalition said they endorsed Senator Ndume for his unalloyed loyalty to president Muhammadu Buhari in addition to the numerous projects and programmes he has executed and implemented respectfully for the teeming unemployed youths, graduates and people of southern Borno during his years of representation at the National Assembly ,as both former Member of House of Representatives and serving senator at the Senate.
The Spokesman of the Coalition, Comrade Umar Tanko Izge who stated this Sunday, at a press conference held at the NUJ Press Center Maiduguri added. that they endorsed him to continue to represent the zone based on numerous past support and assistance to the youths, women and the old age in terms of poverty alleviation, youths and women empowerment, provision of tractors to rural farmers, NAPEP and Jega tricycles to youths as well as tailoring, grinding and weaving machines among others.
The coalition further said youths and students have been mobilized to ensure that senator Ndume returns to the upper chamber of the National Assembly in the forthcoming general election as the most suitable candidate who have a detribalized heart for all, who carries people along irrespective of origin, tribe, religion and political affiliation.
"We humbly appeal to Senator Ali Ndume to come out again and make a sacrifice of himself for the people of southern Borno in view of the numerous achievements and track records he has made while representing the Senatorial District in the past years at the National Assembly.
" We do hereby affirm and endorse the continuity of Mohammed Ali Ndume as senator representing southern Borno at the upper chamber of the national assembly till the expiration of his senatorial position in line with the constitution of the federal republic of Nigeria , in view of his enormous track record and outstanding qualities.
" Worthy of mention is the pivotal role he has played in facilitating the restoration of relative peace to Borno state in collaboration with the federal government and other concerned individuals; execution of people oriented projects in his constituency and Borno state, such as, Youth Empowerment and Development Skills acquisition centers in southern Borno where many youths are engaged in cosmetology , fish farming, satellite dish maintenance etc.
" Also worthy of note among achievements by senator Ndume in his constituency was distributings of two tractors to each and every local government of southern Borno. Empowering widows with grinding machines for self-reliance : Providing relief materials and foodstuffs to internally displaced persons (IDPs) in Borno state .
" Construction of shelter with the collaboration of the united nation; drilling of two boreholes in every ward of his constituency .Building six block classrooms in every school ward of his constituency .
"Facilitating 20 trucks of fertilizer through PCNI and Anchor Borrowers to farmers through world bank, which was recently launched in Askira uba local government, as well as championing the sponsorship of north east development commission bill among others," Umar said.
The Spokesman added that other achievements recorded during Senator Ali Ndume's stewardship is the award of scholarships for the physically challenged youths in University of Maiduguri, scholarships to orphans in the senatorial district from primary school level to secondary school level.
He added that Senator Ndume offered scholarships to students of college of nursing, college of health, Ramat polytechnic, college of agric, college of education all in Maiduguri, Borno state among others.
The coalition also declared her full support and solidarity to President Muhammadu Buhari government which senator Ndume drums support of the youths and students.
" The former majority leader is the most vibrant and charismatic lawmaker in the history of the National Assembly who has made his mark in the political structure of Borno and Nigeria at large.
" The indefatigable legislator is a hero to be recommended for bringing his wealth of knowledge to bear in every face of development in the state and beyond," Izge said .
It will be recalled that a similar coalition with the name " Borno Youths and Students Discussion Forum " had recently held a press conference where they urged Senator Mohammed Ali Ndume to step aside for Garba Sanda, the Representatiion of Borno South senatorial district at the National Assembly and seek for the Governorship of the state.
However, the group noted that one of their reasons for asking senator Ndume to step aside was to avoid repetition of having one person every year as the senator and Ndume's refusal to touch some areas of his constituency with his constituency projects and programmes. As such, he should give another person the chance to represent them in the 2019 general election.
en
SOURCE :The Nigerian Voice (local news)