2019 Elections: I Weep For Nigeria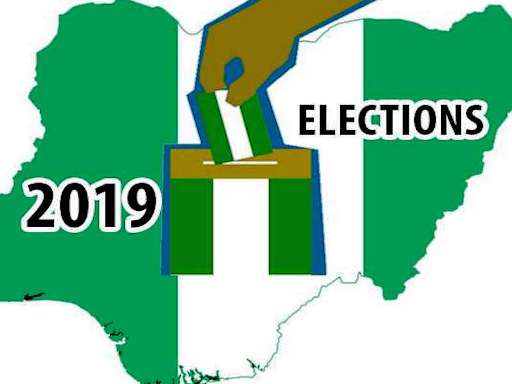 I write this brief article with my heartimmersed in grief and pain. I am greatly saddened and burdened by all that characterized the entirety of the just concluded 2019 'elections'. I am pretty sure those that love this great country of ours and wish Nigeria well share the same pain and grief over the recent happenings. From the primary elections cum national conventions organized by political parties to campaigns and the polls (and supplementary polls), and the aftermath of the entire elections brought nothing less than grief, fear and uncertainty to our unity, peace,and progress as a sovereign nation.
With the advancement of technology and enlightenment characterizing the 21st century, one would have envisaged a better Nigeria. One would have thought of a better play of justice, civility,andthe rule of law. One would have undoubtedly thought of a Nigeria truly rising to take its place as the so-called giant of Africa both in word and deed.
Little wonder did we realize that the marriage espousal between the political class (leaders) and the massesis for selfish lucre and cruelty. Here, the arrogant 'husband' unleashes mayhem, violence, and threats in order to subdue and trample the feeble and dying 'wife' that was despised for the past 4 years. Whatever and however; life or death, he seals his authority and remains immune to pity, mercy and compassion.
I was baffled with the soaring wanton interest in aspiring for political positions.One is compelled to ask of what motives are such aspirations. Over 70 aspirants contested the presidential election. For governorship, states likeImo, Rivers, Kano, Sokoto, Delta, Lagos,and Oyo had 70, 64, 55, 51, 50, 45 and 42 aspirants who participated in the gubernatorial election. Even the Boko Haram stricken Borno and bandits terrorized Zamfara state had 32 and 42 contenders respectively.
States that needed only 24 or 26 or in some instance 30+ state house of assembly members had as much as between 100 to over 300 aspirants. The same went for the national assembly. I am not against the increasing interest to participate in politics, but the desperateness and impatient associated to it overwhelms.
Dr Reuben Abati's article, "Notes from the field" best described the happenings in our political space. Being Ogun state deputy governorship aspirant in the just concluded elections, he opined that politics in Nigeria does not follow laid down theories or conventional rules that characterized it. In his words "I have just returned from that dirtied, muddled up, confused, uncertain, unpredictable zone of Nigerian life and society". He also stated that "The Nigerian political elite, the professional wing that is, has over the years destroyed this country. The political field is peopled by hypocrites who exploit the people's poverty. The people themselves have become dangerously cynical".
Nigerian politicians feed fat on the vulnerable electorates. They come to power without clear developmental and empowerment plans that will benefit the masses. They spend out their lives and even our commonwealth to win elections, and once in office, they try to recover all and even garner profits and savings for subsequent electioneering.
They ignore the perils and cries of their people. They intentionally allow hunger and poverty to ravish the land while they make bounty harvest and still glean the fields. They leave no grain for the dying nor even a drop of water for the thirsty. Once election approaches, they become instantaneous "Philanthropists' and charity workers, dishing out handfuls of 'grains' to the vulnerable and starving masses. In turn, the gullible masses throng out enmasse to hail and celebrate such politicians as though they be 'hero'.
A leader creates an inspiring vision of the future, motivates and inspires people to engage with that vision. The case of Nigeria seems different in this regard. Our politicians learn on the job. Its while in office that they try to get their 'act' together (should they even have any) as they often get stretched out and encumbered in all fronts. They make the devil out of their predecessors and present themselves as some sorts of 'messiahs'.
Once the realities of governance is dawn on them, they begin to make sporousand unrealistic promises to buy the electorates into supporting their 2nd term bid. They dedicate, commission and inaugurate insignificant projects under the flashy lights of cameras as though they do the people some kind of favours. They demand applause on any decision they take with zero tolerance to divergent views and criticizing.
With the events we witnessed in the 2019 elections, there may not be Nigeria should the trend continue. Our politicians don't mean well for us. The brazen show of force to either remain in power or be voted to power with no regards for human life sets my teeth on edge.
To those that money failed, used force and arms. To those that force and arms failed, used their influence to connive with electoral officers. Those not pleased with the electoral officers resorted to buying the military and security forces. Whenever the few faithful security personnel refused to compromise, they resorted to arming youth and cult groups to maim, kill and disenfranchised voters to their advantage.
That apart, so many rituals and sacrifices were made by our politicians. Most of them go into high-degree voodooism and shamanisms so long as they will be helped to power. Some even resort to sending emissaries to 'holy lands' while other visits 'prophets' and 'priests' in the darkest of the nights.
It is gradually becoming a norm for politicians to 'fortify' themselves even if it cost them human lives. Also, various forms of cultism and gangsterism have crept into our societies lately, and are gradually accepted as the order of the day even in our political space.
The just concluded elections had brought to limelight the height of moral decay and indiscipline in our society. The case of greed both on the part of the electorates and politicians was laid bare. Insecurity and violence have been renewed and showcased as our national pride. Integrity and personal principle were mortified and buried. Confusion and acrimony fared.
Finally, will succeeding generations be handed down this as national heritage? On this foundation, our nation cannot stand. On this, Nigeria is doomed. On this, Nigeria is finished. I weep for Nigeria.
Disclaimer: "The views/contents expressed in this article are the sole responsibility of Reuben Rine and do not necessarily reflect those of The Nigerian Voice. The Nigerian Voice will not be responsible or liable for any inaccurate or incorrect statements contained in this article."
en
SOURCE :The Nigerian Voice (opinions)