2019: The Ingrates Have Landed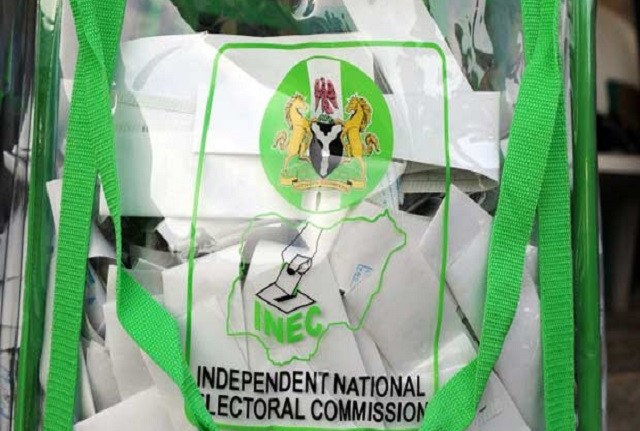 One had really wished that Asiwaju Bola Ahmed Tinubu listened to the voices of wisdom from across the Yoruba Nation in the days, weeks and months leading to the presidential primaries of the All Progressive Congress (APC) in 2014 as well as the elections of 2015. He very well thought that he was smarter and more intelligent than those warning against an alliance with the conservative arm of the Hausa Fulani North. He has been proved wrong.
Blinded by what one has come to characterize as "morbid ambition", that was mutually exclusive to the fortunes and well being of his Yoruba people, he acted as the proverbial dog determined to get lost, that our Yoruba forefathers often talk about. Now, he has not only got lost, he has been and is still being mortally wounded.
Often, one has always pointed to the importance of History in Nation building. A people who do not know their History is primed for peril and possible perdition. Some Tinubuists, in their frustrations have attacked this writer for hammering Asiwaju Tinubu and his crowd for refusing to be guided and guarded by History.
Even our revered Professor Wole Soyinka, who as a human being has had his own flaws agreed with the Spanish born American Essayist, George Santayana that History is to be learnt from. They both agreed that those who fail to listen to the voice of and be guided by History are doomed to repeating the mistakes of History.
"Progress, far from consisting in change, depends on retentiveness. When change is absolute there remains no being to improve and no direction is set for possible improvement: and when experience is not retained, as among savages, infancy is perpetual. Those who cannot remember the past are condemned to repeat it."
– George Santayana
It is heart wrenching to see a political leader of Asiwaju Tinubu's caliber, with great opportunities and grave responsibilities discounting the yelling of History in his political calculations, tactics and strategies. His focus on mercantilist approach to politics has voided him of the needed attention to a variable that could have made him more successful, greater and more accomplished.
Asiwaju Tinubu's failure to retain the lessons of History has robbed him of personal progress that he fervently sought from his enormous investment in the enthronement of President Mohammadu Buhari in 2015. To this extent he has proved right Aldous Huxley who insisted, "That men do not learn very much from the lessons of history is the most important of all the lessons of history."
With attacks, denigration and abuse of Asiwaju Tinubu by the Hausa Fulani North anchored by Ibrahim Coomasie, the Chairman of the Arewa Consultative Forum (ACF) and echoed by others such as former Internal Affairs Minister, Maitama Yusuf; the North West Zonal Vice Chairman of the APC, Inuwa AbdulKadir and Senator Joseph Waku, the chicken of Asiwaju Tinubu is already home, roosting.
In unison, they have descended on Asiwaju Tinubu and pilloried him. They denigrated his contribution to the election of a Certificateless (or NEPA Bill Certified) Buba, rejected three times previously at the polls by Nigerians. In their usual opprobrious arrogance, they claimed that Kano votes of 1.8 million was more than all the Southwest votes put together.
They pooh-poohed the idea that Asiwaju Tinubu was the main man who mobilized all sections of Nigerians who have refused to be mobilized the three previous times that Buhari had contested. He (Tinubu) was reduced to "nothing special" from his heights of being the "smartest political strategist" of our time.
As much as Tinubu brought all this upon himself, it would amount to dishonesty not to pinpoint the exudation of ingratitude by the Hausa Fulani North. Though, this was not unexpected by some of us who cried hoarse against the installation of Buhari as President, it confirms the character of the ungrateful and implacable arrogance of these guys that they own Nigeria.
The damages have been done already by the miscalculation of Tinubu and his crowd. The Yoruba Nation has been sold for zero price into slavery once again by a political leadership propelled by their own ambition rather than the welfare, progress and prosperity of the Yoruba Nation. Yes, zero price because they have nothing to show for the horrible exchange of the Fortune of 60 million Yoruba for their own personal ambitions. How soon the Yoruba Nation could extricate itself from this bondage is open to question and remains to be seen.
As 2019 approaches, it should be helpful if Tinubu and his crowd would rectify the damages that Buhari has done to the Yoruba Nation. There is need to free the Yoruba Nation from disguised slavery inspired by the Hausa Fulani oligarchy anchored by an inept political General draped in borrowed tapestry of integrity.
One listened to Obafemi Awolowo during one of his last campaigns in 1983 at Mapo Hall in Ibadan. Permanently etched in one's memory is this aphorism he used to describe the approach to be taken by the Yoruba Nation: "Kàkà kí Kìnìún se akápò Ekùn, kálukú á ya se ode ti è l'ótòòtò ni." Literally, this would mean – "Instead of the Lion being the treasurer that counts and keeps the record of Tiger's hunting, he (the Lion) would rather do his own hunting."
"L'ówe l'ówe l'a nlù'lù àgídìgbo, ologbón l'ó njo, òmòràn níi sìi môo." It is one's hope that Asiwaju Tinubu would not end up in History as that political leader that sold the Yoruba Nation into another round of Hausa Fulani enslavement of the Yoruba people. Whatever he has to do in 2019 he must do it to bring an end to this tragedy, called Mohammadu Buhari and teach the Ingrates some lessons.
I wish him good luck.
In the long history of the world, only a few generations have been granted the role of defending freedom in its hour of maximum danger. I do not shrink from this responsibility – I welcome it."
– John F. Kennedy, in his Inaugural Address January 20, 1961
Please follow me on Twitter: @OyeyemiRemi
en
SOURCE :The Nigerian Voice (opinions)