9th Senate: APC Re-ignites Igbo Marginalization.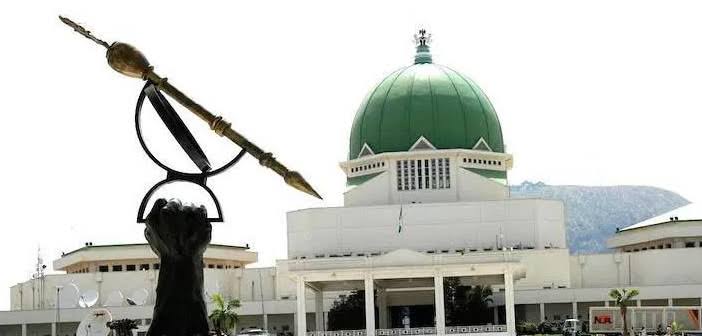 If democracy is a system of government which avails citizens an opportunity to elect candidates of their choices to political offices, should it also be a yardstick to measure citizens to be favoured with political opportunities based on their choice of political participation in an election?
The ruling All Progressive Congress (APC) in Nigeria affirms the position that citizens who voted against the presidency of Mohammad Buhari deserves a third place in the scheme of things in the country.
The reaction of the party leadership to the demand for either first or second office in the country's Senate, an arm of Nigeria's bicameral legislature by the people of South Eastern Nigeria emboldens their third class citizenship simply because they exercised their franchise in the 2019 presidential election.
It was in the news that the Sen-elect to represent Abia North Senatorial District, Dr. Orji Uzor Kalu sued for his zone to be allowed to occupy the second office (deputy senate presidency) in the red chambers as equity demands even as the presidency of the senate had already been zoned to North regardless of the fact that the country's president is from the same North and the Vice President from the West. Fairness and equity could have played out if the South is given the opportunity to secure the senate presidency. Why deny them also the deputy of the senate but the chief whip?
The answer to this question is found in the response of Mr. Yekini Nebena, APC's Deputy National Publicity Secretary who stated thus: "Igbo people (South East always play themselves out. So, Kalu cannot blame APC.
"He should blame his own people from the South-East. He should blame them because they don't know how to play politics. They play politics like a one-way thing. They all voted for Atiku in the presidential election. So, now that Atiku lost, who will help people like Orji Kalu? 99.9 percent of them followed Atiku."
By this response, is APC reducing Nigerian presidency to a section of the country or a political party? Is Nebena and his party telling Nigerians that president Buhari now belongs to 'some people' as opposed to his 'I belong to nobody' mantra? What pride is it in the 1% of votes as claimed by Nebana that counted for Buhari in the south east? Did it not aid Buhari's victory as announced by Independent National Electoral Commission (INEC)?
Nebena and his party must reconsider their decision on this if they are truly a democratic political party and ensure that the tenants of fairness and equity is entrenched in their leadership of Nigeria especially as it concerns the constitution of the 9th Senate.
Izuoma Ibe is a sociologist and author. He writes from Port Harcourt, Nigeria via [email protected]
Disclaimer: "The views/contents expressed in this article are the sole responsibility of The Nigerian Voice and do not necessarily reflect those of The Nigerian Voice. The Nigerian Voice will not be responsible or liable for any inaccurate or incorrect statements contained in this article."
en
SOURCE :The Nigerian Voice (opinions)