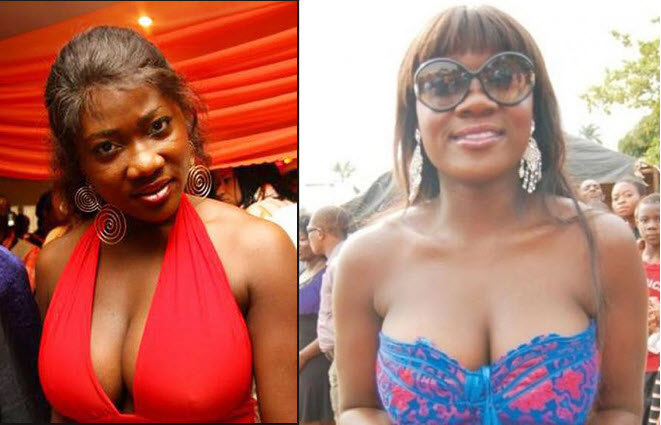 Something has been trending on the social media since a fortnight.
It is about some beautiful-on-the-face but bad in conduct ladies showing off their water melons without an iota of shame. They didn't even hide their faces.
I saw the pictures with one eye and read the piece following the pictures with two eyes. The story was that in a supposedly secret social media forum they belong, they were asked to gamerz gear tech, gamerz gear tech, gamerz gear tech, gamerz gear tech, gamerz gear tech, gamerz gear tech. send pictures revealing their fleshy bulbs and the winner would win 20k.
Some poured water on the velvet clothing they wore, making their buds not only alluring but also seductive, although in a shamefaced form.
Some of them are well endowed, for those who like them 38+ bra size. Others look like *shekoloko bango Sheee*.
Well, the ladies had a right to expose themselves the way they have done. But I was not sure what their semi-nude pics were orchestrated to achieve, beyond or below the promised 20k.
I know that in some traditions across Africa, teens go unclad above their waist. This is different from the shame these social media *akwunas* made my eyes feel.
I am also not sure how their loved ones would perceive them after seeing their pics.
They are our sisters!
One was in the bathroom with soup all over her body, while showing off her pillowed cleavages. The other had a shinning oily skin with one hand covering her earthquake, while the other hand covering her feeding bottle. Another looked like willy-willy.
There were some beautiful ones among them with tempting look and what they exposed, but their beauty disappeared just by mere nuisance for want of 20k.
I am praying I do not dream about these things they have shown to the world free, especially in this season of fasting and prayer. And these ladies are probably Christians. Maybe, they will go for *confession*. For me, I have started confessing that their actions will lead their ilk to their hell fire, where they are already in, confusing the Lilli livered to join them. Aru!
Disclaimer: "The views/contents expressed in this article are the sole responsibility of odimegwu Onwumere and do not necessarily reflect those of The Nigerian Voice. The Nigerian Voice will not be responsible or liable for any inaccurate or incorrect statements contained in this article."
en
SOURCE :The Nigerian Voice (opinions)