A VERY BAD DAY FOR THIS REGIME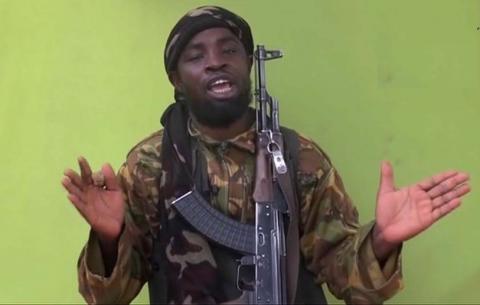 The last 24 hours is one to forget for the regime. Setback after
setback paints a picture of incompetence and imminent implosion.
As the nation is still reeling in the knowledge of a successful triple
suicide bombing attack in Konduga Borno State, news has filtered in of
an even more deadly massacre in Kebbi State.
The Governor of Kebbi State, Abubakar Atiku Bagudu, confirmed before a
world press conference that 42 innocent Nigerians were beheaded by
Boko Haram terrorists who left only one witness alive to tell the tale
of woe. Coupled with the 27 killed in Maiduguri and 30 killed in
Adamawa where 60 homes were raised to the ground, the propaganda that
Boko Haram has been technically defeated now sounds like a bad joke.
There appears to be a total break down in the security situation in Nigeria.
And coupled with the blatant attack on the EFCC headquarters early
this morning in Abuja, the heart of the regime and the most secure
city in the land protected by crack policemen, DSS, Special Forces and
the Brigade of Guards, one wonders how gunmen could shoot up the EFCC
headquarters, come out of their cars, smile and take selfies, then
drop a threatening letter promising to come back and assassinate key
EFCC investigators if the investigation into Politically Exposed
Persons is not halted then make a clean getaway in broad daylight.
This sounds like a Nollywood movie staring Kanayo O Kanayo and Pete
Edochie, only that this African Magic happened for real. This is
really scary and one wonders who one should cry to for help. The
Presidency in Aso Rock or the Presidency in London. The burden of
responsibility is now obscured in murky waters and the proponents can
claim sainthood since no one can really embrace responsibility for the
carnage in the land. Acting President can say he is only a custodian
and is not the Commander In Chief of the Armed Forces while the
Substantive President can confidently say he handed over hence such
matters are not his problem instead the tragedy in Sierra Leone is
more important for in less that 12hours after the mass casualties
following a Mudslide in Freetown the Presidency in London had called
the President of Sierra Leone to pass across their condolences. But
scores of Nigerians are slaughtered by terrorists and it is the
Russian Federation and the United Nations Secretary General calling
for an emergency meeting to discuss the carnage in Nigeria while our
own Government pretends as if nothing happened. God is watching this
hypocrisy in 3D.
History will not be kind to this regime that abdicates its
responsibility and makes a mockery of the lives of Nigerians. And the
insults only gets worse as one hears of how Evans the Kidnapper has
won the right for his case suing the Government to be heard. Listening
to the rudiments of the case one is appalled at the shenanigans of the
regime. Why has Evans not been charged to court: this remains a big
question the conspiracy theorists are providing answers with
dexterity.
Who are the big wigs who don't want Evans to sing like a canary in
open court as he faces trial? The regime has a lot to explain to
Nigerians but have no obligation to do so since thugs and miscreants
say there shall be no accountability and can end a peaceful protest
asking for justice and the elevation of morality, since they are ethno
religious jingoists that see no wrong in the current state of affairs.
Even as the bodies of their kinsmen pile up they are still smiling and
trolling seeking for who to accuse of hatred of their tin god. Indeed
a people get the leadership they deserve. More bad days are certainly
on the horizon at this rate and we can only blame ourselves for
tolerating this nonsense.
For this regime is indirectly responsible for every single Boko Haram
suicide attack. The United Nations latest report states the Nation has
been hit by 484 Female suicide bombers from July 2011 to July 2017.
And since this regime came on board it has made absolutely no effort
to check the tide. Is it possible to say the process by which parents
sell their female children to Boko Haram, that they maybe used as
Suicide Bombers cannot be halted?
How many parents have been arrested, tried and convicted for this
dastardly act. Not even one.
How many recruitment agents who buy these children have been arrested
and their source of funding exposed? None.
One does not fight terrorism with only waving the hammer of the
military but intelligence comes into play as well. So out of 484
female suicide bombers not one of thems identity has been unmasked up
till the process of their recruitment and sanctioning. This pales in
comparison with the unmasking, trial and conviction of Farouk
Abdulmuttalib the Pant bomber. Truth be told. This regime lacks the
political will to stem the tide of female suicide bombers. Hence one
can only sit back and expect more bombing to litter the news in days
to come.
en
SOURCE :The Nigerian Voice (opinions)