AASU For The Sustenance And Reinforcement Of Political Commitment For Malaria Prevention And Control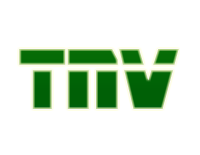 Malaria is a severe feverish and a life-threatening ailment caused by parasites that are transmitted to people through the bites of infected female Anopheles mosquitoes. It kills more than 400 000 people annually in the world.
According to the World Malaria Report 2016, in 2015, there were 212 million new cases of malaria and 429 000 deaths. One child dies from malaria every two minutes. Unfortunately Sub-Saharan Africa carries on the highest share of the worldwide malaria load due to the long lifespan and strong human-biting habit of the African vector species.
In 2015, the African region was home to 90% of malaria cases and 92% of malaria deaths. Some 13 countries – mainly in sub-Saharan Africa – account for 76% of malaria cases and 75% deaths globally.
African leaders, conscious of the dangers posed by malaria and in their quest to curb its menace, convened an African Summit on Roll Back Malaria in Abuja, Nigeria on the 25th of April 2000 where the historic Abuja Declaration was adopted. And from 2001, Africa Malaria Day began to be marked on 25th April.
Subsequently the World Malaria Day (WMD) was established in May 2007 by the 60th session of the World Health Assembly. The day was established to provide "education and understanding of malaria" and spread information on "year-long intensified implementation of national malaria-control strategies, including community-based activities for malaria prevention and treatment in endemic areas.
This year, like last year World Malaria Day is marked under the theme: End Malaria for Good. Malaria is one of the key sources of poverty and prevalent among the downtrodden in society. Most of the victims mainly children and pregnant women are in urgent need of support to access the life-saving prevention, diagnosis and treatment they so urgently need.
We, in the All Africa Students Union (AASU), believe that the elimination of malaria endemic is greatly linked to the political will of our leaders. If more attention is accorded to promote and defend the general interest rather than dishonesty for personal gain, we can, together, achieve the global targets set by the WHO Global Technical Strategy for Malaria 2016-2030, for malaria-endemic countries, which include:
Reducing malaria case incidence by at least 90% by 2030.
Reducing malaria mortality rates by at least 90% by 2030.
Eliminating malaria in at least 35 countries by 2030.
On its part, AASU supports all efforts geared towards the elimination of malaria around the world and particularly in Africa; we will continue to mobilize and encourage our members on the African continent to take active part in the fight against malaria- one of oldest and deadliest diseases in human history.
AASU calls on African leaders to continue investing, reinforcing and sustaining their political commitment for malaria prevention and control.
Let us relentlessly continue malaria fight!
Peter Kwasi Kodjie
Secretary General-All Africa Students Union (AASU)
[email protected][email protected]/ +233(0)242879028
Source: The Nigerian Voice (local news)