Abacha was not corrupt, slush funds a media creation, says Bamaiyi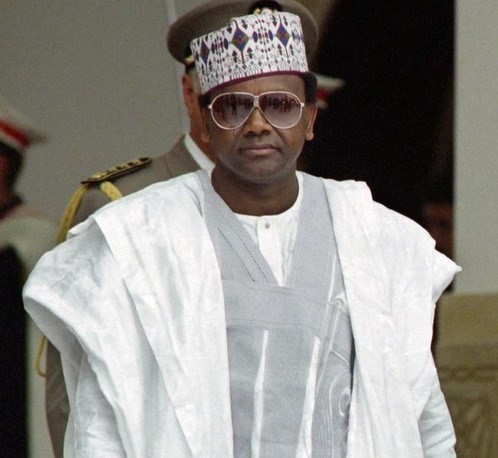 Former Chief of Army Staff, General Ishaya Bamaiyi, yesterday, said that Late Gen. Sani Abacha, was not the corrupt leader he was said to be and that the concept of 'Abacha Loot' was a media creation.
He made excuses for Nigerian funds stashed in foreign countries by the Gen. Abacha government, saying that it was because of the challenges the nation had with Western countries, at the time.
He spoke during a public presentation of his book, 'Vindication of Abacha' which represents a spirited attempt to present Late Gen. Abacha in good light, in Abuja.
Gen. Bamayi noted that President Muhammadu Buhari was part of the Abacha government which was why foreign governments were reluctant to listen to him on the request to return funds stashed abroad by the Abacha regime.
He said, 'If you remember, we had problem in Sierra ‎Leone and Liberia under Abacha government and it was money realised under Abacha regime that we used to buy weapons and ammunition to help them fight. I am happy the former minister of finance said the money was not looted but things happen and when things happen like that and you are not here to defend yourself rumours will just be flying.
'I am not holding brief for Abacha but I would not be in a position to know if money was looted. What I know is that things do happen and I know that Abacha did very well for the country. If we see him from the bad aspect, we should also look at his good aspect and remember him for the good things he did for the country. That is why I said Abacha loot is a media creation'.
Also speaking, former Head of state, General Yakubu Gowon, who was Chairman of the occasion, urged the federal government to make public, the status of the Abacha loot by telling Nigerians how much has been recovered, how much left.
He said that the several coups and counter coups after his administration were for reasons other than the unity of the nation. – Vanguard.
SOURCE: The Nigerian Voice (local news)