Action Aid Nigeria Trains 1,500 IDPs, Residents of MMC, Jere LGAs on Entrepreneurial Skills Development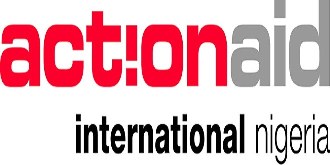 Action Aid Nigeria, AAN in collaboration with LikeMinds Project, LMP has trained 1,500 residents and internally displaced persons IDPs selected from 4 wards of 2 LGAs of Borno state, Maiduguri Metropolitan Council and Jere LGAs for 8 months entrepreneurial and empowerment skills acquisition training in Maiduguri, Borno state capital.
The Action Aid Nigeria Country Director, Mrs. Eno Obi who revealed this Thursday at the graduation ceremony of the beneficiaries held at the Kashim Ibrahim College of Education Conference Hall Maiduguri said Action Aid Nigeria and its local implementing partner, Like minds Project graduated the 1,500 beneficiaries who have successfully passed through variety of Livelihood and Skills Development Training in Maiduguri under the " Creation of Alternative to Migration through socio economic development , sensitization and conflict prevention project" focused on affected communities in Jere and Maiduguri Metropolitan Councils of Borno state" as a partnership between the two NGOs and was funded by the Ministry of Interior , Italy.
She added that Action Aid Nigeria is an international organization with branches in over 45 countries of the world including Nigeria and has been supportive to womenfolk and children affected by conflicts or crises among others through local partners that are closer to their people in many countries of the world.
Mrs. Obi said the organization decided to come to Borno state to assist and support those directly affected by the boko Haram insurgency and starting with MMC and Jere LGA as Pilot Project with a plan to spread the support to other LGAs of the state affected by the insurgency to encourage IDPs and residents to be self employed towards reducing poverty, over dependence on government and other people.
"The project seems to reduce vulnerability of youths to poverty and conflict through provision of income and job alternative as well as conflict prevention skills," Obi said.
According to her, the major objectives the NGO intend to achieve include training of 800 young women and 600 young men to receive livelihood skills development and business management training in poultry, livestock rearing, particularly, goat rearing, vegetable farming, tailoring or fashion , soap making, cosmetology, carpentry and welding.
She further explained that Action Aid was committed to building the capacity of local implementing partners such as Like minds Project as it works to combat the challenges arising from the current socio economic environment caused by the insurgency and climate change.
The Country Director urged the beneficiaries to make proper use of the training and supporting working tools given to them by Action Aid Nigeria while thanking the Borno State Government and other organizations for their support and expressed hope that the project was expected to reach other LGAs of the state.
She also called on the state government and BOSHA to support the project and the beneficiaries after the training by empowering them to be self reliant and useful to themselves and the society at large.
The Special Guest of Honour, Speaker BOSHA, Alhaji Abdulkarim Lawan who was represented by the Deputy Speaker, BOSHA, Alhaji Danlami Gamande Kubo thanked the organizers and their partners for initiating and executing the empowerment project for the teeming youths and women who are directly affected by the boko Haram insurgency.
While praying God to reward them abundantly for the gesture, he pledged to impress on his colleagues to ensure the speedy passage of law on the empowerment and entrepreneurial development project and get the consent of the state government executive for proper implementation.
The Borno State Coordinator of Action Aid Nigeria, Malam Gambo Wada earlier said despite the security challenges and other financial constraints, the organization was able to engaged a total of 1,500 youths comprising of 800 females and 600 males selected from MMC and Jere LGA for a training period that spread 2-8 months depending on the group training.
He said the beneficiaries were drawn from 4 wards of 2 LGAs, MMC and Jere LGA for the empowerment training and cash support while the beneficiaries were grouped into 38 Cooperative Societies for easy training.
Gambo noted that the 38 cooperatives comprised of 2 poultry groups, 2 cosmetology groups, 3 goat rearing and oil making groups, 1 vegetable farming group, 11 tailoring/fashion groups, 14 entrepreneurs groups and 4 carpentry and welding group.
He added that there were 64 female beneficiaries and 58 males in poultry group, 97 female beneficiaries in cosmetology group, 60 female and 65 male beneficiaries in goat rearing and oil making group, 13 females and 26 males in vegetable farming group, 383 females and 136 males in tailoring/fashion groups, 273 females and 257 males in entrepreneurs groups and 83 males in carpentry and welding group.
The state coordinator noted also that training has 734 beneficiaries between the ages of 15-25 years, 629 beneficiaries within the age group of 26-35 years and 87 beneficiaries between the ages of 35-50 years.
He revealed that Action Aid Nigeria has already acquired shops for the trainees for a period of one year where they will practice and Action Aid will also monitor and supervise their activities with a view to support them and encourage others to enrol in the project.
A female beneficiary, Aisha Mustapha from Liquid Soap Making group on behalf of all the female groups thanked the organizers and urged them to continue by extending the gesture to other areas of the states especially places affected directly by the insurgency while noting that, the project has really touched their lives and gingered them to be self employed instead of roaming the streets in search of food and money with their children.
Audu Abdulmuminu from entrepreneurs group on behalf of the males appreciated the gesture and support of the Action Aid Nigeria as well as its local partner for the training and opportunities given to them to engage themselves with various skills and better their lives skilfully rather than depending on their parents and government.
Highlights of the ceremony was the exhibition of working tools and kits as well as presentation of graduation certificates to the beneficiaries by distinguished dignatories.
en
SOURCE :The Nigerian Voice (local news)