Actress, Dayo Amusa Gives Solution to Kemi Olunloyo's problems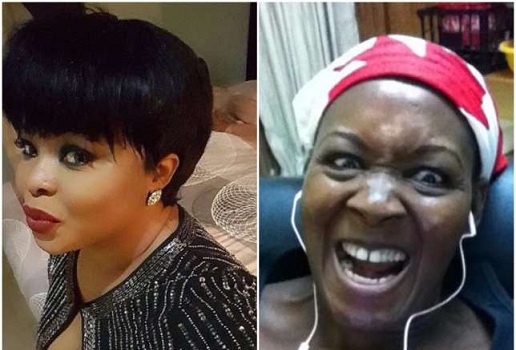 Source: Nathan Nathaniel Ekpo/Nollywoodgists.com
Recall that Nollywood actress, Dayo Amusa, was also dragged into false allegations leveled against her by controversial journalsi, kemi Olunloyo, well, Dayo, chose to remain calm on the issue.
It seems the only thing Kemi needs now is the prayers of Nigerians who truly care about her as she is one fellow that is not ready to back down on any mission she embarks upon.
Kemi is already trading words with comedian Seyi Law that lots of social media users have frowned at her recent choice of words used on the comedian's daughter.
One of such is actress, Dayo Amusa, who shocked her head in shame on behalf of kemi as she begs Seyi Law to ignore her because she currently needs prayer to survive her perceived problems.
In her words, "Bros Seyi Law, against stupidity, God himself is helpless, na only prayer remain for am."
en