Actress, Eucharia Anunobi Puts Nigerian General Overseers of Church on Blast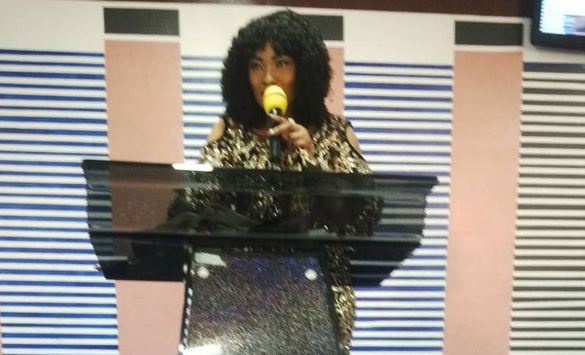 Source: Nathan Nathaniel Ekpo/Nollywoodgists.com
Hmm, when Nollywood actress, Eucharia Anunobi, was ordained to minister the word of God to many, it was never seen that she is a woman of truth and she was all out to say the truth.
Eucharia sure knows when to pump in the truth irrespective of who it will hurt but she has to live by what the Holy Scripture teaches.
She has just shared a story of a young Pastor who was sent to open a branch of Church in her home town but was not given a dime to start life and no place to lay his head which has gotten the actress angry.
Read below her blast to General Overseers of Churches;
"You Are Free To Block Me After This Post… This thing of sending an assistant pastor to start a new branch WITHOUT any financial assistance, asking them to go and 'prove' their ministry looks like wickedness in religious robe. Did you consider that those pastors have families who depend on them? Whose ministry are they even proving? Theirs or yours? Definitely not theirs because this church is your ministry, not theirs? If they were going out to start their own ministry, then we can tell them to go and prove their ministry. Even though we should actually assist them too But this time sir, it is your ministry, your responsibility, your vision and you should also be part of the provision. Let's be real and truthful to ourselves. Let our conscience judge this thing.
"You won't give them $1 but you will expect tithe from them in a matter of months. Sir, that's not good nah. Even unbelievers won't open a branch of their business without equipping the shop for their manager. Religious people will come here to say "The kingdom operates with kingdom principles, don't bring in corporate principles here". Religion is insensitive, wicked and dangerous. Yet, religion preaches love. Such hypocrisy.
"I am saying this because in my village, there's a vibrant young pastor who was sent there by a very big ministry headquartered in the city, and he's in my village to 'prove his ministry'. He has no place to rest his head with his family and my family back home had to take him in. It hasn't been easy with him yet the rich G.O of his church wouldn't assist him financially. He laid hands on him and believes that's enough to support him in the mission field.
|You haven't yet blocked me? You must be a lover of truth. You will live long. Secondly, when a pastor leaves the service of your church having served for years, please don't let him go empty handed. The situations surrounding his exit notwithstanding, provided he had once worked for you over the years, he deserves a gratuity/pension. I have said it several times, assistant pastors should start demanding for a formal employment contract which stipulates the terms and conditions of their employment. This is 21st century."
en