Actress, Joke Jigan Denies Breakup with Lover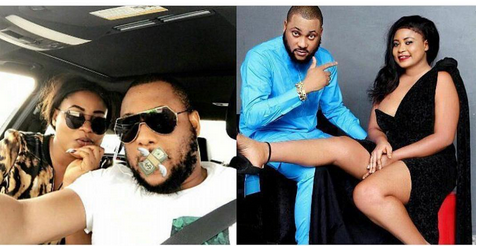 Source: Nathan Nathaniel Ekpo/Nollywoodgists.com
Nollywood actress, Joke Jigan, is not happy with trending stories about her love life simply because she posted a questionable post about herself.
The various reports has it that all is not well with the actress as she even went far by deleting all the posts related to her lover.
Joke has been one of many actresses who has been flaunting her man on social media and she is not shy about it or scared that he could be snatched.
She recently expressed her love for her man as she admits that they fight but she enjoys the makeup because it comes with good s3x.
Coming out to clear the air on the rumour of her breakup, the actress stated that there is nothing bad going on in her relationship.
According to the actress, "Well I've been getting loads of calls and DM's am going to shut down this rumors real quick! @seunoloketuyi next time do your findings before you post anything that has to do with me! There's nothing going on, I can put up anything on my page and I can take it down anytime I want pls stop this no nonsense this minute."
en