Actress, Joke Jigan Romances Lover in Public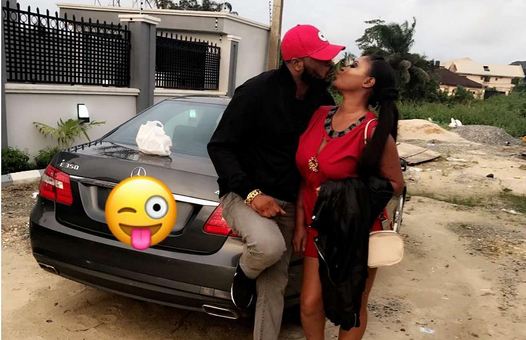 Source: Nathan Nathaniel Ekpo/Nollywoodgists.com
Pretty Nollywood actress, Joke Jigan, is seriously enjoying her love life with her man and she is not ashamed of flaunting it on social media.
To her, that is one of the ways she can best keep suitors from disturbing her. Not many will agree with her showing off her love life on social media but hey, she has gotten things under control.
Joke is so mad over her man that they can't do without having each other around as sometimes he goes to picks her up at movie location if he is not that busy and even waits for her to finish her production some times.
She recently proved how strong the love is as they share passionate kiss in public and showing it off on social media for haters to feed on.
en