Actress, Lizzy Anjorin Ready to Unveil own Clothing Line to Nigeria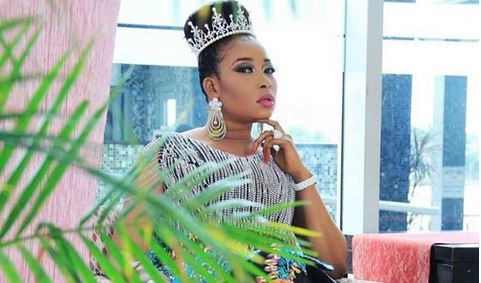 Source: Nathan Nathaniel Ekpo/Nollywoodgists.com
Popular Yoruba actress, Lizzy Anjorin, is ready to prove to the world that she is not just god at acting, singing and production but she sure knows how to make money with her hands.
The actress has been able to make strong impact in the Nigerian movie industry for something now and being that one man mopol, she is not ready to depend on anybody for means of survival.
Lizzy has been trying her hands on lots of businesses which has been paying off for her like acting, singing, producing her own movie and now she is set to unveil her own clothing line.
Her clothing line is not the type she will go and buy then come to sell, no but it is one where she will sew the clothes herself and then showcase it to those that are interested to buy.
Like the saying, "it's all about the Benjamin's" and sister Lizzy is not joking as she is ensuring that she builds a strong empire for herself and her daughter who is currently in the university and making her proud.
She has already been getting lots of office materials from well-meaning personalities who are proud of the things she has achieved and relentless efforts towards achieving more.
en