Actress, Toyo Baby Reveals she was Sexually Abused as a Child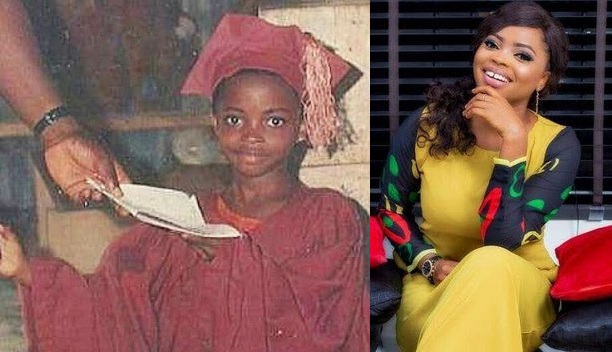 Source: Nathan Nathaniel Ekpo/Nollywoodgists.com
The issue of rape cases is just as rampant as cases of domestic violence and taking a close look at the way various cases take place, the women and children are the once suffering it more.
Many will ask 'since when did we get to this point of not having respect for the female folks?' But this is a very serious issue that some celebrities have tried to tackle and are still advocating for strict laws to be put in place for offenders.
Nollywood actress, Juliana Olayode better known as Toyo Baby on the Jenifa's Diary TV series, has just given a hint on how her growing up was like as she was faced with several sexual abuses.
"My #wcw goes to this cutie. This was me, many years ago. It was about this time, the sexual abuses began. It was torment in those days. Details are in Chapter 2 of Rebirth. Have you pre-ordered yet? If you have not, please hurry and do so. The discount would soon be over!" she wrote.
en