Actress, Uche Ogbodo Gradually Growing 6 Packs After Delivery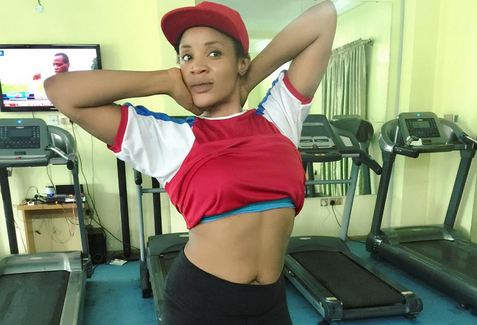 Source: Nathan Nathaniel Ekpo/Nollywoodgists.com
Nollywood actress, Uche Ogbodo, has been silently working on her body since putting to bed last year 2016, and she seems to be getting her shape back.
At every given time she has that she is not on movie set, she decides to hit the gym and it has been paying off as she happily flaunted her stomach.
Some ladies would have still been moving around with big tummy after delivery but when one understands what it means to be sexy after child birth then they will know that men like them ladies smart after delivery.
She sure needs to look good for her man so the workout is highly needed.
SOURCE: The Nigerian Voice (entertainment)