Adeosun Confirms Ongoing Arrangement For Uk To Reveal Houses, Assets Owned By Nigerians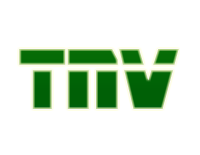 Source: thewillnigeria.com
BEVERLY HILLS, April 24, (THEWILL) – Nigeria's Minister of Finance, Mrs. Kemi Adeosun has confirmed that an arrangement is being worked out with the British government for the unveiling of Nigerians who own houses and other assets in the United Kingdom.
She made this known to journalists in Washington D.C. Sunday night, pointing out that the information will be used to compare the amount of tax
paid in Nigeria by those that own four or five properties in the UK.
"There is going to be much better cooperation from the international community. The British government under the beneficiary ownership register, which was signed with David Cameron before he left, is going to give us the list of everyone (Nigerians) that owns property in the United Kingdom.
"Once it is owned by a Nigerian, they will give us the name. With that, we are able to compare the amount of tax those that own four or five properties in the UK pay in Nigeria.
"It is going to be a very systematic way of ensuring that people do the right thing," the minister stated.
THEWILL recalls that the executive secretary of the Presidential Advisory Committee against Corruption, PACAC, Mr Bolaji Owosanoye, had disclosed that negotiations between the governments of Nigeria and the UK to get information about Nigerians who own property in that country has reached advanced stage.
He explained that the measure being taken by the governments of both countries was a step forward in the fight against corruption.
Owosanoye said, "There is no doubt that rogues in government oppress and impoverish their people by corruption and this must be sanctioned by collective action. We need to make sure that there is no safe haven for you (corrupt officials) to run to. Britain has promised that by 2018, she will provide Nigeria with the information about who owns what and where; that is very helpful.
"These include all the houses that have been bought by public officials or accounts that are held by public officials on which they are right now not paying taxes or which they cannot explain the sources. So, if you cannot buy a house in England, you have to look for somewhere else. But if all countries criminalise this, then it becomes much more difficult unless you want to buy the house on Mars."
Source: The Nigerian Voice (local news)