ADP Lagos Commiserates With The Family Of Her Slain Chieftain And Calls For Justice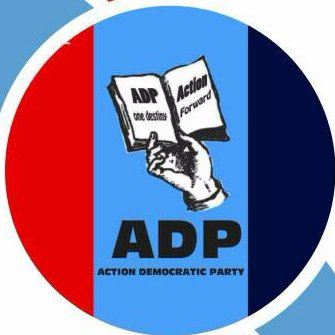 By The Action Democratic Party (ADP), Lagos Chapter
The Action Democratic Party (ADP), Lagos Chapter has received with huge shock, the murder of the Chairman of our Party, ADP, Jos East in Plateau State, Josiah Waziri Fursum, by men of the underworld last night.
The entire leadership and members of ADP Lagos are in mourning with his family, his friends, political associates including his many followers across Plateau state over this shocking development.
As a party that preaches politics without violence, we condemn such acts of brutality in its entirety and it is saddening that some elements still continue to carry out actions that are capable of destabilizing our democracy and our nation. Our collective will shall prevail against these Thrasymachyan ideals in politics.
We believe that, it is the collective task of all Nigerians, especially our political leaders to continue to engage the political space, so that such political murders become a thing of the past.
We call on the Inspector General of police to act immediately and bring the perpetrators to book. The actors in this gruesome murder of our chieftain must not be allowed to go scot free as it will send a very bad signal in the run up of the so many elections coming up around the country. The capture of his killers will send a strong message to others who plan such atrocities.
We pray that the soul of Late Josiah Waziri Fursum will be with the lord while his killers will be made to face full wrath of our laws.
SIGNED:
Prince Adelaja Adeoye
Publicity Secretary
ADP Lagos, Nigeria
en
SOURCE :The Nigerian Voice (local news)