After Biting Actress, Princess Chineke she has Refused to Accept My Apology…Actress, Crystabel Goddy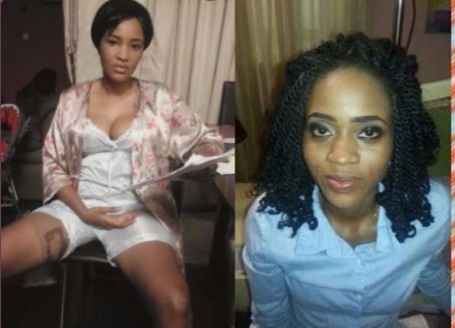 Source: Nathan Nathaniel Ekpo/Nollywoodgists.com
How time flies but the heart sometimes never or will never forget the people that truly hurts it and that is the case of Nollywood actress, Crystabel Goddy and a fellow actress, Princess Chineke.
The duo had an altercation on set, which left Chineke to suffer the pains of her wounds after she was bitten by Crystabel.
The issue became a topic of discuss that Crystabel was even banned by the Actors Guild of Nigeria (AGN) which was still under the leadership of actress, Ibinabo Fiberesima, without many getting to hear her own side of the story.
Well, in a recent interview with Punch, Crystabel, has admitted that she has tried all means of apologizing to her colleague but to no avail as she kept on pressing charges against her even when the court magistrate is trying to make peace.
According to Crystabel on her relationship with Chineke, "I don't know what has become of her. I tried to apologise to her regardless of the fact that she also inflicted injuries on me. She also caused me a lot of emotional pain but she refused to accept my apology. My mum spoke with her mother but they remained adamant. She took me to court and the case is still on. The magistrate also asked her if she was going to forgive me if I apologised and she said she wouldn't.
"Friendship is a two-way street and I would rather watch my back than force friendship. Someone who can put you out thinking they can break you because they see a promising career ahead of you is capable of anything. Playing the victim to gain sympathy from gullible people over a fight she played a major role in also inflicting scars on me is evil. Anyway, I thank God for how the case is going and there have been only few cases of great folks who did not face litigation. Even despite the ban, though the jobs were slow, but here I am. The jobs that didn't come were certainly the ones that I didn't need."
SOURCE: The Nigerian Voice (entertainment)