Agriculture Will Help Nigeria Tackle Unemployment – Governor Wike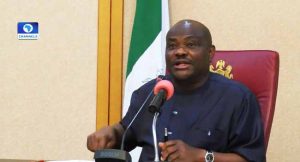 The Rivers State Governor, Nyesom Ezenwo Wike, has stated that investments in agriculture would help the nation tackle youth unemployment.
Speaking during a courtesy visit by the Minister of Agriculture, Audu Ogbeh and Minister of State for Agriculture, Senator Heineken Lokpobiri at the Government House in Port Harcourt on Wednesday, Governor Wike said agriculture is essential to the revival of the nation's economy.
He said: "If Nigeria must move to the next level, agriculture is the key to reduce unemployment, we must focus on agriculture."
Governor Wike lauded the Minister of Agriculture for displaying maturity by ensuring that the issues of food production is addressed by his administration.
The governor said that his administration is developing a public private partnership model to enhance the development of agriculture.
"We are developing the cassava factory to improve the commercial farming of the product. We are also working with a private company to revive our rubber factory"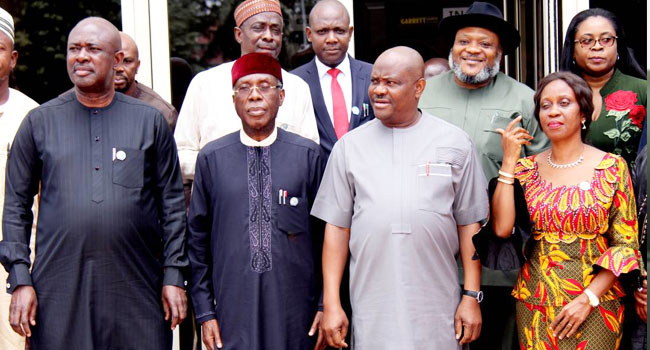 Governor Wike informed that his administration is working with the Rivers State University to revive the College of Agriculture at Onne for the training of agricultural professionals.
He added that the state government will collaborate with the Federal Ministry of Agriculture to improve key aspects of the state agricultural sector.
In his remarks, the Minister of Agriculture said unless the youths are reintroduced to agriculture, the country will always have security challenges as most urban youths are idle.
"Issues of agriculture must be placed above politics in the overall interest of the country. Rivers State has the potentials to be a major source of fish for the entire country," Mr Ogbeh said.
Source: Channels Tv