Akpabio's meat, Amaechi's poison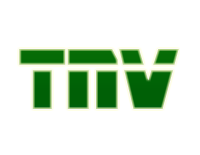 As chairman of the newly formed PDP Governors Forum, Godswill Akpabio has assumed a formidable national profile and influence.
I remember my brief meeting with the governor in March 2009 at the Akwa Ibom Liaison Office in Lagos.
"Continue to work hard for Akwa Ibom people. There is a bigger national assignment for you after you're done as a governor," I had told him. He showed a little surprise at my statement and smiled coyly without uttering a word. Such an audacious prophecy must have taken him by surprise.
Over the years, the governor has recorded spectacular milestones to become one of the key allies of President Jonathan. Akpabio is therefore expected to provide equal and counteracting force to Governor Rotimi Amaechi who has over time turned the Nigeria Governors Forum into a trade union perpetually antagonistic to the Federal Government.
In the last few years, Amaechi has repeatedly become petulant in his relationship with President Jonathan and Federal Government officials. The Presidency has had enough of him. Just a few of his sins: He had wrongly accused the president of conniving with Bayelsa State government to cede Rivers' oil wells to its neighbour; he had accused Akpabio of stealing Rivers State's oil wells also and lampooned federal finance officials for not giving him waivers on importation of certain items. He had also derided the Akpabio administration for building an airport in Uyo instead of allowing Akwa Ibom people to be travelling 100km to the one in Calabar and recently led the NGF in a needless court case against the Federal Government over the Sovereign Wealth Fund. At every turn, Amaechi speaks disdainfully and scornfully of Jonathan and 'the people in Abuja'.
I do not know of any governor who would have committed so many sins under Obasanjo and not be impeached or kidnapped like Chris Ngige. I understand that the Rivers State governor was a student union leader at the University of Port Harcourt. So also was Akpabio at the University of Calabar. While the latter has realised that unionism is not synonymous with good governance, the former is still stuck in a time capsule.
What are the implications of Akpabio's new profile to his Akwa Ibom people who are already celebrating?
In terms of national PDP politics, he will almost always have his way. He has been a close ally of the president's, but the relationship is now deeper. Akwa Ibom people have equally supported Dr. Jonathan, especially during electoral contest. When the president was being shabbily treated by former Bayelsa governor, Timipre Sylva; labelled clueless by ACN and CPC party executives and routinely maligned by Governor Amaechi, it was Akpabio that offered comfort and home support. At every opportunity Jonathan will come to Uyo to commission projects, and Akpabio will roll out the drums to welcome him. The governor would host lavish state banquets for the president and pour encomiums on him.
Last November, the president was in Uyo to commission the new Governor's Office, a beautiful piece of architecture. At a luncheon that followed, the governor showered praises on the president for his bold and courageous leadership in tackling the nation's numerous unexpected challenges. Of all the South-South states, it is only in Akwa Ibom that the president feels so much at home. A major landmark in the state capital is named after him.
It is now incumbent on the President to return this favour. Akpabio should therefore draw on his political capital and work with the Federal Government to get Ibaka Deep Seaport off to a good start.. Second, we need a federal polytechnic in Akwa Ibom State. Jonathan should not have any hesitation in giving approval to the Federal Ministry of Education to take over the state-owned polytechnic in Ikot Ekpene or set up a new one elsewhere in the state. It would be a big disappointment if the governor does not have anything to show for saving the president from the Amaechi humiliation.
In terms of Akwa Ibom politics, the new development is clearly a game changer. The governor has repeatedly said that he wants to be a senator in 2015. I doubt if PDP will deny him the ticket.
For his successor as governor, he says he will root for a candidate who has the passion, zeal and vision to continue his agenda. He had refused to name his preferred candidate, but political pundits in the state are already reading meaning into the presence of the Secretary to the State Government, Mr. Umana Umana, in the delegation that went with the governor to pay courtesy call on PDP Chairman, Bamanga Tukur. The Akpabio era would likely emerge as the single most transformational period in our history. I say this with a deep sense of responsibility and in recognition of the untold contributions of our former governors and leaders. To sustain the rapid growth and development of the state, we need a leader who has both gumption and vision to succeed Akpabio in 2015.
I recognise also that there are many other Akwa Ibomites who have the right set of talents and skills to be the next governor. I urge them to enter the race with calmness and maturity and place their credentials and platform before our people. Democratic contest is hinged on multiplicity of ideas. But the winner should be the one with the most acceptable agenda. I will therefore oppose those who are jostling for this ticket on the platform of primordial, ethnic and divisive tendencies. In other words, those who want to contest for the governorship of our state on the basis of zoning should rethink their strategy. They should publish their economic and industrialisation agenda for the state, announce their personal achievements and pedigree and argue their case before the public. There is no room for ethnic sentiments in Akwa Ibom politics.
Etim, wrote this article in 2013 shortly before decamping to APC in search of greener pastures merely posted by Essien Ndueso
Uyo, AKS
SOURCE: The Nigerian Voice (opinions)