Ali, Lawal, Magu: Presidency moves to end rift with Senate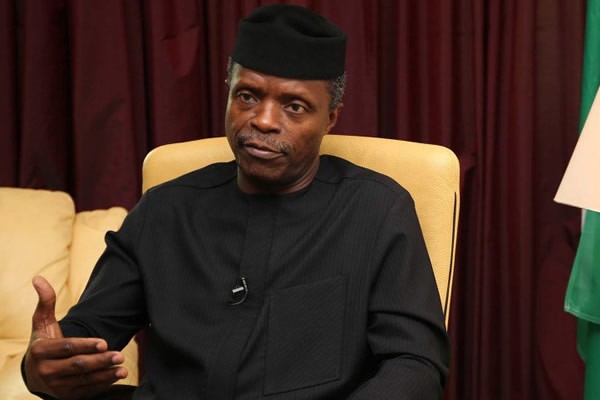 The Federal Executive Council (FEC) yesterday raised a committee to interface with the legislative arm of government to mediate and resolve outstanding issues between the two arms of government.
The committee which was constituted during the meeting is headed by Vice President Yemi Osinbajo, with membership drawn from the rank of ministers who were former senators, former members of the House of Representatives, the Presidential Liaison Officer to the Senate, Ita Enang and other ministers who have personal relationships with the senators.
The Minister of Information and Culture, Alhaji Lai Mohammed, said the Executive was concerned about the frosty relationship between the two arms of government.
'In any democracy, it is a continuous struggle for balancing between the Executive and the Legislature because each of them are creatures of the law. We must strive at all times to ensure that there is that balance, amity and smooth relationship.
'Just today (yesterday) at the Federal Executive Council meeting, the issue was discussed and a committee is already working on ensuring that we resolve all these outstanding issues,' he said.
The relationship between the Executive and Legislative arms over the months have been characterized by intrigues and wranglings.
The Senate's anger has to do  with its recent face-off with key members of the executive, particularly the Comptroller-General of Nigerian Customs Service (NCS), Col. Hameed Ali (retd), the Secretary to Government of the Federation (SGF), Mr David Babachir Lawal and the acting chairman of the Economic and Financial Crimes Commission (EFCC), Ibrahim Magu.
While Babachir had ignored the Senate's  invitations, Ali was walked out of the Red Chamber for failing to appear in uniform.
The face-off took a turn for the worse when the Senate on Tuesday gave Buhari the marching order to relieve Magu of his job. It vowed not to consider or confirm the 27 names of Resident Electoral Commissioners (RECs) or treat any matter from the Executive if Buhari failed to respect the outcome of their decision on the anti-graft boss. It suspended confirmatory hearing on the REC nominees for two weeks to enable the senate discuss with the executive.
Adopting a motion sponsored by Peter Nwaoboshi from Delta State, the Senate directed its president to within two weeks, convey its position about the non-replacement of Magu to Buhari and report back to allow it take further legislative actions on the matter.
The presidency has since reacted through Senator Ita Enang, the president's Special Adviser on National Assembly Matters, saying it would respect the decision of the lawmakers and toe the path of dialogue.
'We will not question the power of the senators to take decision on how they want to conduct nomination hearings. We will not go fighting with them,' Enang said. – The Sun.
SOURCE: The Nigerian Voice (local news)