Alimikhena Mourns Senator Adeleke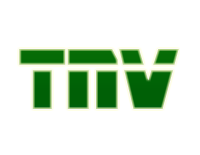 The Deputy whip of the Senate senator Francis Alimikhena has expressed shock over the sudden departure of a worthy colleague distinquished Senator Isiaka Adeleke who passed away today.
He express sadness and pain for the lost. According to him "Senator Adeleke died when his services and wisdom was needed most by both the Senate, Nigerians and the people of Osun State where he has serve as the first civilian Governor with remarkable contribution and impact.
Senator Adeleke was a leader of rare character. He was an honest man, an extraordinary politician, a great leader and a man of principle. His character was legendary, particularly the demdemonstration of his vast knowledge and elderly wisdom in expressing his contributions in the Senate.
The Deputy whip of the Senate and Senator representing Edo North in his condolence message by his Personal Assistant Benjamin Atu, Senator Alimikhena said "Nigerians will certainly miss the man who left a lasting stamp in Osun State. Adeleke will be remembered for his very unique and purposeful leadership. He will also be remembered by Nigerians as a brave leader who has given the people of Osun State a worthy representation In the Senate.
While we joined the family to mourn the painful departure, He encouraged the people of Osun to find consolation in the fact that Senator Adeleke lived a life worthy of emulation and his contributions to humanity can't be forgotten.
It is my prayers to our Heavenly Father to grant our great colleague and brother eternal rest. May God also comfort his family at this very difficult moment of grief the statement added.
en
SOURCE :The Nigerian Voice (local news)