Alimodu Sheriff And Co. Are Impunity Personified – PDP Bot Chairman Fires Back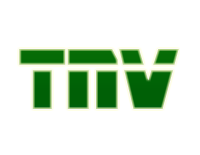 The People's Democratic Party (PDP) Board of Trustees (BoT) Chairman, Ambassador Walid Jubrin has described Alimodu Sheriff and his cohorts as a group of depraved liars and imposters.
The attention of the PDP BoT has been drawn to series of publications alleging that PDP has adopted a particular political party just newly registered as its fold back position . I want to make it very clear that PDP has never formed any alternative party. If it has to agree on something like that all organs and forums of the party especially the BoT, National caucus, PDP Governors forum, National Assembly caucus, States PDP chairmen forum, former ministers forum, Former Governors Forum, various youth groups, elders forum nation wide, Women's forums Etc will be fully consulted before such a very sensitive decision is taken, but for now I want to assure our teeming supporters that PDP accepts the judicial processes going on at the Supreme Court and that we are very confident that the Supreme Court shall freely and independently take fair decision which will be historic in Nigeria's democracy. I want to appeal to all PDP members that we remain resolute United and absolutely loyal to the party and remain committed to following all legal process in order to redeem the image of our party as anything not built on truth will fail and falsehood will crash.
"I will therefore assure all our members and supporters that we shall keep them informed of any development before any action is taken," he said.
Although political watchers have noted that Senator Walid Jibrin who has served as the party's BoT Chairman since 2015 can only be more committed to the reconciliation process which is meant to usher in a new party National Working Committee (NWC) in readiness for the 2019 General elections, but it is however still unknown how he and his group will resolve the crisis of a fictionalised PDP.
According to Ambassador Walid Jubrin, "We made good to show our goodwill, but they have once again demonstrated their bad faith as always."
He further stated that, "We have always known that Sheriff and his co travelers especially, Cairo Ojuogbo, were never men of honour with whom one can reach any agreement, but we tagged along to avoid being accused of unnecessary intransigence. Since the leopard cannot change its spot, it is now very clear that no agreement or political solution can be reached with these bunch of people with huge integrity deficit," he said.
Further describing the Deputy National Chairman of the Alimodu Sheriff led PDP, Cairo Ojuigbo as a nonentity, an impostor and a rabble rouser who is ignorantly basking in the euphoria of a non existent National Working Committee, Prince Dayo Adeyeye, the National Publicity Secretary of the Makarfi faction of the PDP emphatically stated that Sen. Alimodu Sheriff, Cairo Ojuigbo and their co-travellers which include the likes of Bernard Mikko are Impunity Personified.
According to him, Sheriff and his fellow pretenders have no moral or legitimate grounds, nor the men to constitute any NWC without the required constitutional quorum. While Sheriff surrounds himself with the likes of Cairo to the detriment of an already damaged public image, it remains shocking that a Cairo who was neither elected or appointed to the position he currently lays claim to continues the shameless public parade of himself as Deputy National Chairman, the spokesman said. This in his view is obviously the worst case of impunity in the history of our great Party, and his threat against our hard working staff should therefore be ignored and be treated with utmost contempt coming from a lawless impostor.
For the education of Sheriff and his cohorts, our Appeal at the Supreme Court is already on. To that extent, the position and status of the National Caretaker Committee remains completely unaltered. Since they cannot comprehend even very simple matters, we will use a simple analogy. If a Governor looses at the election petitions tribunal and at the Court of Appeal, does he ceases to be a Governor even when his appeal is pending before the Supreme Court? And would the civil servants then refuse to serve him? The position of the law is that he would remain the Governor and all government employees will be expected to continue to service his government until otherwise determined by the Supreme Court.
In the light of the above, we urge our loyal Party members and staff to ignore this latest rantings of the APC lackeys. We went out of our way few days ago to reach a compromise with them even when some of our top leaders had serious misgivings about any type of talk with them given their unreliability. We are happy that we have shown our goodwill and they too have demonstrated their bad faith.
en
SOURCE :The Nigerian Voice (politics)