AN UNREASONABLE EXPECTATION!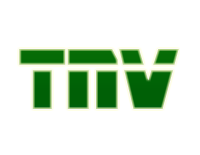 Source: Dr Tosin Akindele.
The mathematical expression: (4x +8)(4x -8) may be solvable in five seconds. More so a square of either constuents of each bracket. That should qualify as reasonable expectation in the short time alloted.
But a three-line mathematical narrative tossed in the face of same teenager to simplify or solve within the same time frame is rather unreasonable!
Especially in a competition where candidates do not enjoy the fairness of exposure to the same sets of questions for the entirety of the televised ordeal!
The sheer intellect of these contestants awes many of us as they come up with blazing answers at amazing speeds….so much so that nothing…advertent or inadvertent… must be done to dampen their spirits!
The Cowbellpedia Math Competition is held annually in Nigeria. There are three diets. For junior secondary school students. For the seniors. And finally, their teachers. It comes with the prize of a laptop computer for the national champion…. among other things…
While we strive to commend the organizers of this duel of speedy cerebration among our youths, we hereby counsel that some degree of reasonableness be broght to bear on expectations from contestants.
Asking a young teenager like that hijab-wearing girl countless 3-line essay-like questions was rather unfair!
She barely had enough time to read through the questions before alarm was sounded!
Dr Tosin Akindele is currently writing his biography, The Tragedy Of Truth. He is a medical practitioner and public affairs analyst.
DTA
en
SOURCE :The Nigerian Voice (opinions)