Ana Oyo Host Prof. Bode Sowande, Martin Omobude On Saturday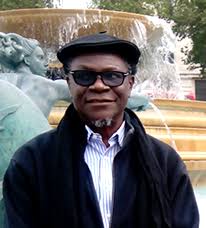 By Association of Nigerian Authors (ANA)
The Association of Nigerian Authors (ANA) Oyo State chapter has fixed Saturday, 25thNovember, 2017, to host Prof. Bode Sowande and Comrade Martin Omobude.
Bode Sowande (born 2 May 1948) is a Nigerian writer and dramatist , known for the theatric aesthetic of his plays about humanism and social change. He comes from a breed of writers in Nigeria that favors a post-traditional social and political landscape where the individual is the creator and maker of his own history not just the subject of norms and tradition. Sowande is a member of the so-called second generation of Nigerian playwrights , who favor a much more political tone in their writing and seek to promote an alliance or acquiescence to a change in the status quo and fate of the common man and farmers who constitute the majority of the Nigerian society. Some members of this group includes: Zulu Sofola , Femi Osofisan and Festus Iyayi .
He runs the Drama group Odu Themes, established in 1972, and Bode Sowande Theatre Academy, an internship programme for dramatists.
According to ANA Oyo Chairman and Secretary, Mr. Funsho Omotosho and Mr. Biola Saka Layonu, the event will take place at Preboye's World, University of Ibadan – Secretariat Road, Ibadan by 4:00PM prompt. Comrade Martin Omobude (Human Rights Activist) will be lecturing on "Life and Death of Kenule Saro Wiwa: Lessons for Today's Politics" in commemoration of 22nd anniversary of Kenule Saro Wiwa's death.
en
SOURCE :The Nigerian Voice (opinions)