Anambra Elections Buhari, Obiano, ,Ohanaeze and IPOB Battle for Supremacy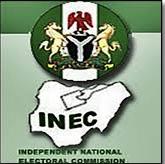 The undercurrents of today's elections in Anambra State has promised to be a supremacy battle between President Buhari, Governor Obiano and Ohanaeze Ndigbo on one hand and Indigenous Peoples of Biafra (IPOB) on the other hand. While President Buhari and the federal government has mobilized over fifty thousand security personnel, including twenty eight thousand from the police, fifteen thousand from Civil Defense and three thousand soldiers on standby plus men of the secret service, DSS, deployed from some states, you have over fifty thousand for a single election. The purpose of these security personnel is to ensure that IPOB does not succeed In disrupting elections in the state thereby boosting the morale of Biafra separatist agitations.
The Governor of Anambra State, Willie Obiano who is having tuning battle with IPOB in Anambra State. is on the same page with Buhari, but for a different reason. While IPOB accused the governor of frequently inviting soldiers to kill their members, Gov Obiano insists that he is protecting the state from hoodlums and criminals using IPOB as front to ferment trouble. While IPOB has vowed that there would be no elections in Anambra State, Obiano sees it as the work of political enemies who want to remove him from office through the back door using the separatist agitators as a front. Therefore when the South East Governors Forum proscribed IPOB, Obiano lent a willing voice.
Ohanaeze Ndigbo is also having a running barrel with IPOB. It's President General, Chief Nnia Nwodo and indeed Ohanaeze NEC has misgivings about how IPOB is piloting its activities. IPOB has accused Ohanaeze leadership of constant sellout of Igbo cause for gratification while the later believes that IPOB is untamed in attitude. Ohanaeze is uncomfortable with IPOB issuing directives on the behalf of Igbos and such directives being complied with by sections of the populace, including sit-at home, protests and closure of markets.. Prominent Ohanaeze leaders have expressed fears to me that these boys want to take over Igbo leadership from them without the requisite mental capacity. Ohanaeze prefers restructuring as solution to the Igbo marginalization while IPOB wants Biafra. Since the proscription of the separatist group, Ohanaeze has risen up again. It has issued warning to IPOB not to disrupt the polls and asked the general public to disregard them. Today will determine who wins the battle.
IPOB have insisted that elections will not hold in Anambra State They initially issued a 'Vole and Die' threat and later said that they will not participate. However, their spokesperson, Emma Powerful, have reaffirmed yesterday that they will lock down Anambra State to ensure that there is no poll. He has accused INEC of always writing result in favor of Hausa Fulani masters. With the presence of heavily armed security personnel all over the state, it will be a great ingenuity if IPOB succeeds in stopping the elections.
The camp of Tony Nwoye, the APC candidate at Best Western Hotel Ifite, Awka was filled with NANS students comrades whose interest is solely helping their principal to win. Obiano yesterday was in last minute preparations at Governors lodge Amawbia with his aides, Peter Obi was making last minute arrangements to ensure that Oseloka Obaze wins the polls. Osita Chidoka was perfecting UPP's innovative digital campaign, call center campaign and person to person contacts; therefore any lockdown of Anambra State against the election with the input of these top contenders is nearly impossible. These contenders belong to the Buhari and Obiano side because of their interests in the elections.
Today's election is the mother of all battles between those bent on conservative approach to the Igbo question including Buhari, Obiano, Ohanaeze on the one hand, and those insisting on quick realization of Biafra led by IPOB. The heavy presence of military personnel in the state is unprecedented, giving a negative image to the entire process with people asking whether it is just election or war. It is more than an election, it is battle for the soul of Nigeria, and the gladiators understands very well the implications for whichever side that loses, Whosoever wins the battle between Buhari,Obiano,Ohanaeze groups on the one hand and IPOB and separatist groups will determine the flow of things in the South East for some years
Obinna Akukwe [email protected] , @ObinnaAkukwe, facebook.com/obinnaakukwe
en
SOURCE :The Nigerian Voice (opinions)