Another Boko Haram Suicide Attack Leaves 14 Dead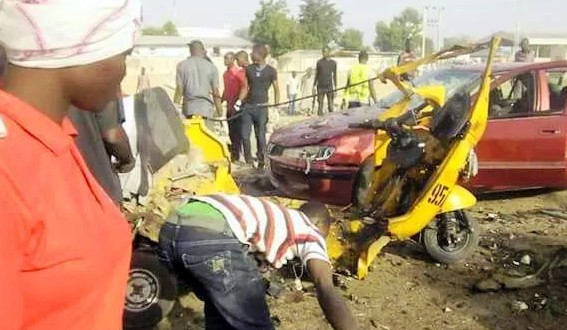 Nigeria's Acting President,Yemi Osinbajo, seems to be incapable of protecting his countrymen. Day after day, many are killed under the leadership of the lawyer-turned politician.
On Friday July 28, a suicide bombing by Boko Haram left at least 14 people dead, just three days after more than forty others were gunned down by the same terrorists on July 25.
The deadly ambush on July 25 left at least 14 soldiers and dozens of civilians dead, the army said on Saturday after first lying about it. Mr. Osinbajo has not said anything about the incidents.
The latest deadly attack on Friday took place on an accommodation housing newly returned internally displaced persons in Dikwa town, Borno State, reported online newspaper, Sahara Reporters.
Boko Haram has been wreaking havoc in Nigeria since 2009, killing tens of thousands of people and displacing millions.
Last year, a U.S. Terrorism report released last week said Boko Haram killed thousands of people last year alone.
The latest incident too place on Friday night, according to the head of the Rapid Response Team of the Borno State Emergency Management Agency, Bello Dambatta.
Sahara Reporters quoted him as saying that a female suicide bomber, on Friday night, after detonating an explosive device on her, caused the death of 14 persons and injuries to 24 others.
Dambatta said the suicide bomber sneaked into the building close to the 20-unit housing estate around 8:30 pm and detonated the explosives strapped on her.
"We have so far evacuated 38 victims, comprising 14 dead and 24 injured and brought them to the State Specialists Hospital, Maiduguri," he was quoted as saying.
en
SOURCE :The Nigerian Voice (local news)