Anti-Corruption Patron Slams Tinubu's Statement on Buhari's Health: Its Unnecessary and Mischievous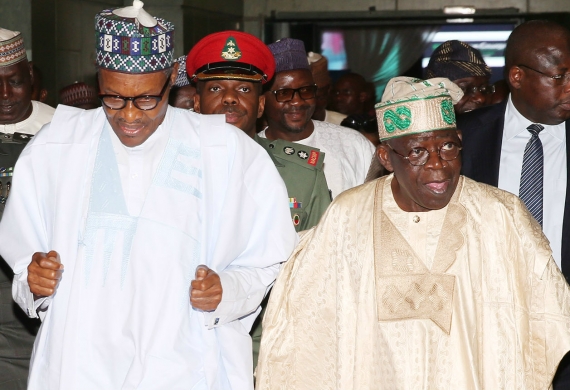 The Patron of Anti-Corruption Crusader, Prof. Tayo Adeyemi said Sunday that APC national leader Bola Tinubu's recent comments about the health of President Muhammadu Buhari is deceptive, a faux pas and totally unnecessary.
It is a sign of weakness or guilt complex, he said.
"Tinubu's press statement has therefore unfortunately come too late as the political space has been contaminated by the undercurrents of anonymous sponsored articles in the media to portray Buhari in bad light by unidentifiable spin doctors and masters of propaganda normally used by political adventurers.
"Tinubu's nonchalance to the Buhari administration's strides and effort has been undisputedly apparent.
"Public analysts, political observers, the educated class, the electorate and Nigerians in general have read between the lines and realised this press statement to be none other than a mere political ruse.
"It would have been more appropriate if the APC National Chairman-John Odie Oyegun, the Minister for Information or the Senate President had issued this sort of statement. It is out of place and irrelevant for Tinubu to issue this in his personal capacity.
He recalled that Tinubu recently travelled to Borno State to commission some projects and on the occasion commended Governor Kashim Shettima while failing to praise Buhari as he did in his statement. Adeyemi, who described Tinubu's recent statement as belated and unnecessary, said it would have been better for the former governor of Lagos State to remain silent on the issue of Buhari's health because he had failed to speak at the appropriate time and watched as the President was portrayed in bad light through sponsored media attacks.
The don said Tinubu's statement was a failed attempt to pull the wool over the eyes of Nigerians that the relationship between him and Buhari was deteriorating.
He advised Tinubu "to refrain from playing on the intelligence of the educated class of Nigerians," saying his nonchalance to the Buhari administration's strides and efforts was already apparent.
en
SOURCE :The Nigerian Voice (local news)