Antigraft War And Conscientious Nigerian Baptists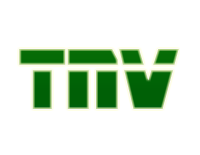 2017 has been a spiritually challenging year for conscientious Nigerian Baptists of which I am one. Several leading newspapers generously reported the recent Press Conference hosted by the President of the FCT Baptist Conference of the Nigeria Baptist Convention to herald the 104th annual session of the convention scheduled to start at the National Stadium, Abuja.Different media houses reported the same incident in their unique ways.
What interests me in a particular newspaper report is that besides mentioning the theme of the convention session as "Moving Forward: Overcoming the challenges of life through Jesus Christ", there was neither invitation nor encouragement to help people see how to overcome the challenges of life through Jesus Christ. What we had as reported was that Rev. Israel Akanji described as laughable the recent money claimed to have been discovered by EFCC through whistle blowing policy.
This statement attributed to Rev. Akanji is a bit disconcerting because in recent times, two very wealthy "Baptists" have brought shame to the Church, even if the leaders fail to admit it. First was the celebration of confessed and convicted James Ibori in a Baptist Church in Oghara.
No confession, no repentance, no remorsefulness, the virtues I had all along been taught and held dear, long before I became born again, were thrown into the trash. Instead was a bombastic celebration and back slapping by all manners of people, with the pastor singing his praises to the highest heavens.
Next was the discovery of approximately $10m hidden by Andrew Yakubu, the son of a Baptist Pastor, who was honored by the Nigerian Baptist Theological Seminary in Kaduna.
Dr. Andrew Yakubu who admitted that the humongous amount located, thanks to a whistle blower constitutes gifts he received, even had the audacity to challenge the seizure.
The times are indeed changing. Roll back to 1984 when several top officers of NYSC were found guilty of stealing tons of money. The only exception was a Deacon S.S. Ayanda, a Baptist Deacon, who distinguished himself amidst the rot that was blown open by, yes, the Buhari government of then.
He was celebrated even with a front page focus by the Nigerian Baptist Publication. No guile has been found in him since then till date, which confirms it was no fluke. Glory be to God.
Time was, when Baptists prided themselves as exceptionally righteous. Business moguls like Dn. Gamaliel Onosode, of whom my moslem lecturer in graduate business school in the 1990s extolled as an exceptional model of a case study in business ethics.
These two are by no means the only shinning lights in the Baptist firmament. Indeed, in all walks of life, Baptists are leading the way.
That was the reason I couldn't but wonder if Rev. Israel Akanji had people like Dr. Andrew Yakubu in mind when he reportedly admonished EFCC to verify their claims before making pronouncements, so that they will not damage the image of innocent people.
Time was when the Nigeria Baptist Convention understood and practiced separation of Church and State, and limited public comments to areas that would not align them with unrighteousness.
Question is: what legacies are we going to hand over to the coming generations, if the Lord tarries?
If we cannot use the press conference to present Jesus Christ as a solution, we really have no business distracting those who are trying to solve the problem of corruption, howbeit imperfectly,more so when we have no clean hands.
Give me that old time religion, its good enough for me!
Deacon 'Seun Fawunmi writes from Lagos.
Source: The Nigerian Voice (opinions)