Apc Accuses Pdp Of Plotting To Sack Saraki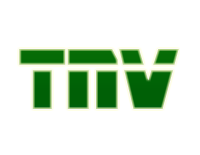 Source: thewillnigeria.com
SAN FRANCISCO, April 14, (THEWILL) – The All Progressives Congress, APC, has accused the Peoples Democratic, PDP, in Kwara State of plotting to unseat the Senate President, Bukola Saraki, a claim which the latter has denied, insisting that the crisis between the National Assembly and the Presidency is purely an APC affair.
The spokesman for Kwara APC, Sulyman Buhari, had in a statement, expressed the confidence of the ruling party that the renewed plot against the Senate President will crash in the same fashion that previous ones were defeated.
"Few days ago, some aggrieved party leaders took their desperation a notch higher, by co-opting, inducing and bribing a factional leadership of the PDP to malign the personality of the Senate President. We are aware the ultimate motive of the plot is to unlawfully remove Senator Saraki from office.
"The people of Kwara State are watching the activities of the Prince Sunday Fagbemi-led faction closely. This is a faction that is still struggling and battling for legitimacy. We warn that they back out from the plot against the Senate President or face serious uprising from the people," he said.
The party categorically declared that it was battle-ready to defend its leader, Senator Bukola Saraki, against unwarranted attacks from his political adversaries.
Responding to the allegation, the PDP denied having any hand in the plot to remove the Senate President from office, even as distanced its chairman, Prince Sunday Fagbemi, from any complicity in the purported plan to remove Saraki as Senator.
Fagbemi maintained that the Kwara PDP has no connection whatsoever with any leader of the APC, either at the state or national level.
He said: "As a party which has the interest of the people at heart, our major pre-occupation now is the preparation towards the forthcoming local government election.
"We have put in place necessary machineries to ensure that our party emerges victorious, not only in the council poll but also in the 2019 general elections."
SOURCE: The Nigerian Voice (politics)