Apc Has Turned Anti-graft War To Comedy, We Established Efcc To Fight Corruption – Pdp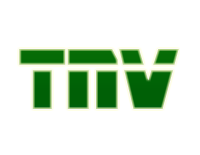 Source: thewillnigeria.com
SAN FRANCISCO, April 19, (THEWILL) – The People Democratic Party, PDP, on Wednesday accused the ruling All Progressives Congress, APC, of making a comedy out of the war against corruption.
The former ruling party averred that it established the Economic and Financial Crimes Commission, EFCC, to fight corruption, and not as a tool to entertain Nigerians.
EFCC was founded in 2003 by then President Olusegun Obasanjo, who served his two terms under the platform of the PDP.
Reacting to the recent recovery of local and foreign currency from a flat in Osborne Towers in Ikoyi, Lagos, PDP claimed that the fight against corruption is rudderless under President Muhammadu Buhari.
Lampooning the anti-graft agency to keep finding monies in apartments and offices without owners, it stated that this development has become embarrassing to the nation.
The main opposition party accused the EFCC of deliberately refusing to reveal the "true identity" of owner of the flat where the money was discovered.
It also urged the anti-graft agency to tell Nigerians the owners of the funds discovered at Kaduna airport, Victoria Island and Balogun market in Lagos state.
In a series of tweets, the party pointed out that "The PDP administration established the EFCC to fight corruption effectively & efficiently and not to entertain Nigerians.
"The anti-corruption fight under the APC govt has become comedy. The EFCC now discovers funds in apartments and offices that have no owners.
"It is preposterous to imagine that the last four seizures coincidentally have no known owners. This is most unfortunate and embarrassing.
"Who are the owners of N49m at Kaduna Airport, N448m at LEGICO Mall, N250m in Balogun Market and  $43.4m, N23.2m & £27,000 in Osborne Road?
"The EFCC must also tell Nigerians the total amount they have recovered in the last 2 years & provide verifiable accounts of recovered funds."
en
SOURCE :The Nigerian Voice (politics)