APC reacts to Osun Guber election Stalemate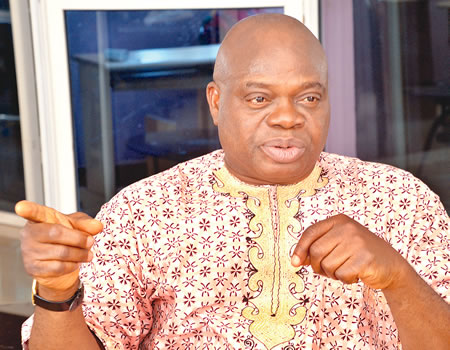 By Olawale Adewale, The Nigerian Voice, Osogbo
The All Progressive Congress has reacted to the stalemated governorship election held yesterday which could not produce a clear winner.
Director of Publicity, Research and Strategy, Kunle Oyatomi in a chat with The Nigerian Voice said the stalemate was providential.
He said "Osun has been miraculously saved from the savage jaws of the evil that could have been be fallen it, if the monstousity, called the PDP had won the election."
"It was the limit that corrupt money could go to buy up an election." "Now that Osun has been given a second chance to escape from the calamity that it almost fell into, the people of Osogbo, Orolu, Ife South and Ife North now have the enormous task to save the state from predator-politicians."
"On Thursday 27th of September, that is the mission that they have. We therefore call on all citizens in these polling areas to sacrifice everything they can on that day to become the great heroes and heroines of our beloved state."
"We use this opportunity to thank all those who summoned courage in spite of the 'blood' money on offer by the PDP to vote against their conscience, stood their ground and voted for APC.
'The unfinished job will be concluded on Thursday by the Grace of God," Oyatomi said.
en
SOURCE :The Nigerian Voice (politics)