Apc State Congress: Borno Apc Returns All Executives Unopposed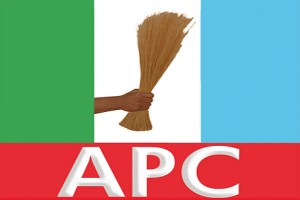 By Ahmed Abu, The Nigerian Voice, Maiduguri
1,729 Delegates to the Borno state All Progressive Congress (APC) party state Congress have reaffirmed the reelection of all the 37 state Executive members of the party state unopposed.
Addressing the delegates at the El Kanemi Sport Centre Maiduguri Saturday, the chairman of the APC Congress Committee, Hon. Tijani Zakari said in compliance with article 20 of the APC constitution, the delegates affirmed the returning of all executive members unopposed.
"This congress today is a family member gathering and there is no winner no vanquish, whoever won is a party member and whoever lost is still a party member", Hon Zakari stated.
He said a total of 1,726 delegates were acreditated for the state congress and there is no candidate opposing the candidature of the 37 exco members, as such all the candidates are returning unopposed.
Also speaking, Governor Kashim Shettima of Borno state said he was impressed that the congress was carried out successfully without rannqor .
"They conducted the Congress devoid of rancor, it was done in tandem with the party's Constitution.I congratulate all the executives of the party and urge them to continue with their four years of meritorious service," Shettima added.
He assured all the party members that they will be carried along in the affairs and development of the party.
In his acceptance speech, the Party chairman Alhaji Ali Bukar Dalori thanked the delegates for reelecting them and assured that they will carry all members of the party along in the affairs of the party.
The election was conducted under the watcfull eyes of the Independent National Electoral Commission led by the Head INEC monitoring unit.
Those elected are Alhaji Ali Dalori, Chairman, Alhaji Kalla Main a Monguno, Deputy Chairman, Alhaji Bello Ayuba, secretary, Alhaji Ali Kolo Gujja, Treasurer, Alhaji Auwal Hammza Publicly secretary, Alhaji Aliyu Yerima, Vice chairman ii, Hajiya Fati Monguno among others executives of the party.
en
SOURCE :The Nigerian Voice (politics)