Apostle urges Nigerians to return to God to avoid further problems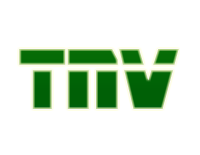 By Nofisat Marindoti, The Nigerian Voice, Osogbo
Nigerians have been urged to retrace their steps and return to God before the situation of the country gets out of hand.
The Founder and President of Christ for Africa Ministry International, Apostle Bukky David said this during an exclusive interview with our reporter.
Apostle David who noted that Nigerians have forgotten God and taken the management of the country into their hands, implored them to return to God as a river disconnected from it source, cannot survive.
"The situation of the country has gone beyond what human being can handle, we need to go back to God and pray, we need to retrace our steps, when a river is disconnected from it source, it will dry up. We have taken it from God, saying we can handle it and that is why he is looking at us, if we can all go back to God, from the rulers to the ruled, God is ready to help us."
The General overseer also posited that another solution to the country's problems is putting credible people in official posts and not people who would monetize such posts.
Speaking on the church first anniversary which would be coming up on the 27th of September to October, Apostle David disclosed that the church has concluded arrangements to pray for the Country especially on October 1 which is also the Independence Day.
"The anniversary is themed, "God of calling". The convention is an annual programme which comes up every second week of December. For the anniversary, we are expecting Gospel Christian association of Nigeria, Osogbo chapter, Pastor Ayorinde and Pastor Bimbo from Lagos and other anointed men of God. Government officials are also expected and we are working towards inviting the Governor."
Advertisement
Pastor David also listed the achievements of the church which include the dead being made to hear, the dumb speaking and the dead being brought back to life.
"When I received the call, when Jesus appeared to me, he told me to take healing to the nations of the earth and it has been happening, blind eyes have been opened, dead brought back alive, people just think Bible is just a newspaper, a comic, that it is just a but it's not just a story.
"By the grace of God, a boy came back alive and deaf has heard and dumb has spoken in this ministry, also we have healed HIV and these things are on record, we have them on videos.
"The last time I traveled to Dubai, there was a man that has been booked for operation but by the grace of God and our encounter, the operation was cancelled and the man is hale and doing fine. Apart from that, we have been bringing lives from the darkness into light." Apostle David added.
He however stated that the challenge of churches in Nigeria is the rate of fake pastors.
"The major challenge facing pastors in Nigeria, apart from leadership challenges, is the rate of fake pastors but thank God CAN is checking that, they are checking those not registered and it helping."
en
SOURCE :The Nigerian Voice (local news)