Aregbesola urges students to be productive, innovative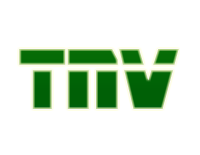 By Nofisat Marindoti, Osogbo
Osun State governor, Mr Rauf Aregbesola has urged Nigerian students to be productive and innovative in their respective educational fields.
Aregbesola said this while addressing graduands at the 6th convocation ceremony of the University of Osun State (UNIOSUN) held at the school's main campus on Thursday.
He explained that Nigeria is blessed with various natural resources but Nigerians are not productive and innovative enough to make good use of these resources.
He thereby urged the graduands of the day to make a change and become productive so the nation could move forward.
He also advised them to be focused and prepare for the new technological world unfolding where manual jobs and helps will no longer be needed.
His words," The world is changing rapidly and the old manual ways of doing things are being abandoned. Technology is gradually taking over.
"And in ten years to come, manual jobs would have been completely eliminated. It will only take the highly skilled to survive then. So prepare for that time now, engage in useful researches, be productive and innovative."
The Chancellor of the institution, Dr. Folorunso Alakija also implored students not to misplace their priorities and to desist from diverting their school fees to other unsustainable ventures and gadgets.
She also commended the efforts of the state governor and his deputy in creating a sound environment and equipment for quality education in the state.
SOURCE: The Nigerian Voice (local news)