Asari Dokubo Berates Nnamdi Kanu. Call Biafrans To Vote In All Elections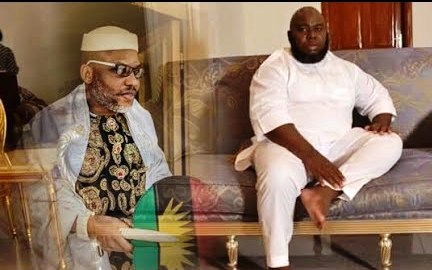 Former Niger Delta militant leader, Asari Dokubo, has warned the leader of the Indigenous People of Biafra (IPOB), Nnamdi Kanu to put an end to his call for boycott of the Presidential election because he has no such powers to issue such order.
Dokubo in a video accused Nnamdi Kanu of "deceiving IPOB members and leading them to their death while he goes behind to collect money and other benefits from those that are working against the interest of Biafrans."
He also said that boycotting the election will not do the group any good as they would have according to him, lost an opportunity to "pay President Buhari back for the death of all their members killed since this administration came into office".
Meanwhile, Kanu is yet to reply Dokubo over the accusations.
Kanu has been insisting that IPOB will boycott the election and scheduled Biafra referendum to hold on 16th of February, the same date for the Presidential election.
Watch video:
[embedded content]
en
SOURCE :The Nigerian Voice (local news)