Atiku Abubakar On His Way to America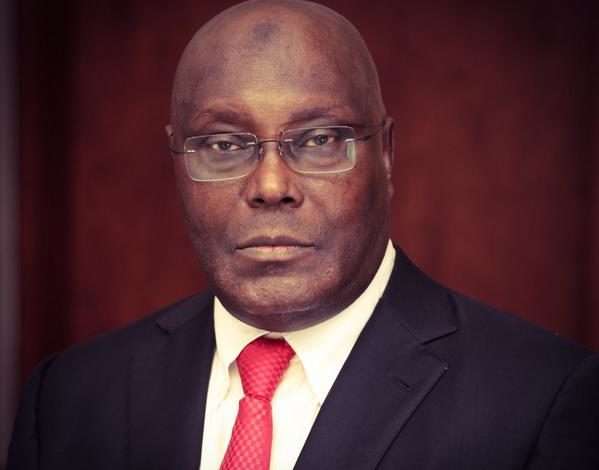 It ordinarily would not qualify as news, but even a flight into space would not generate as much fuss as has the story that former Vice President Atiku Abubakar is about to secure a visa to the United States of America. Indeed, the development, which remains yet in the realm of speculation, has polarised the country into two camps as the supporters of the former Vice President are rolling out the drums while his opponents are quaking and kicking. For the presidential candidate of the Peoples Democratic Party (PDP), however, it is the fulfillment of a life time dream in same manner as his recent reconciliation with his erstwhile boss, Gen. Olusegun Obasanjo.
Former Ogun State governor and Director General of the Atiku Campaign Organisation, Otunba Gbenga Daniel, had set the tone for the controversy when he announced on Channels Television about one month ago that the hope of Atiku securing a US visa after years of fruitless search for same was on the rise. Officials of the United States, he said, had hinted that the former vice president could now secure a US visa if he applied for one. "I can also confirm to you that in the last few days, there have been signals from the American officials that he (Atiku) should indeed come forward so he can be granted visa. So between you and I, all the issues are perception," Daniel had told his interlocutor.
Atiku himself has at various times voiced his frustration over his inability to secure a visa to the US amid public mockery that he was banned from entering the country following allegations of corrupt practices levelled against him in the aftermath of a US congressional report that probed his numerous international financial dealings. Former US Congressman, William Jefferson, who was jailed in the US for his involvement in various bribery deals, was said to have told an American investor, Lori Mordy, that he would need to give Atiku, who was then the Vice President, the sum of $500,000 "as a motivating factor" to make sure that Mordy's company and one other obtained contracts in Nigeria.
Apparently following from the foregoing, the authorities of the US have been hesitant in granting Atiku entry into the country. But that seems about to change with recent hints of a visa in the offing for the presidential candidate. This, however, is not music in the ears of the ruling APC. The party is miffed that the turn of events is a product of alleged intense lobbying by former President Obasanjo who had previously described the conduct of Atiku while he was vice president as something that fell below the expectations of honest people.
In a statement issued by its Acting National Publicity Secretary, Yekini Nabena, last month, the party said it had credible information that Obasanjo had started lobbying the US government to issue Atiku an entry visa.
Nabena said. "We have come across credible reports that former President Olusegun Obasanjo has made moves to secure United States entry visa for the presidential candidate of the Peoples Democratic Party (PDP), Alhaji Atiku Abubakar, whose candidacy he endorsed on Thursday. It is learnt that the former President, who during and after leaving office insisted on Atiku's unsuitability to govern Nigeria based on his knowledge of the latter's extensive corrupt practices while he served as Vice President, is lobbying US authorities to withdraw the ban reportedly placed on Atiku from entering the United States following a 2005 $500,000 bribery scandal that involved Atiku, his fourth wife, Jennifer and former United States Congressman, William Jefferson," the statement said.
Information and Culture Minister, Alhaji Lai Mohammed, at a news conference in Abuja on Thursday, advised the US against granting visa to Atiku, saying that doing so at this point in time could give the impression that the US Government is favouring the PDP presidential candidate over others in the forthcoming 2019 poll.
Mohammed said: "As you all will be aware, for more than 12 years, there has been a congressional bi-partisan investigation of corruption against certain individuals which had made it difficult for the former Vice President to secure a US visa. I am sure you will all recall the Jefferson case and what they called the cold $90,000 in the fridge. This is not the making of this administration, it has been ongoing. Our position is that if the former VP already has a US visa, we have no problem about it. What we warn the US Government against is not to give the impression that it is endorsing one particular candidate over the other. That is what is going to happen if, for instance, the former VP is granted a visa."
Be it as it may, Atiku securing a visa to the US, whether by crook or by hook, is a victory worth celebrating, considering the pall his inability to do so for more than a decade has cast on his integrity. But getting an American visa is just half victory. To come out whole, he must get Obasanjo to retract all that he has said about his (Atiku's) integrity. The retractions must also be done in a manner that would convince right thinking Nigerians that they are not coming as an after-thought.
All said, concerned Nigerians must be alarmed that a former vice president who is now seeking the chance to take charge of our collective destiny was linked to a scandal resulting in a travel ban from a country as strategic as the US.
THE NATION
en
SOURCE :The Nigerian Voice (local news)