Atiku Decries Exit Of two global banking giants From Nigeria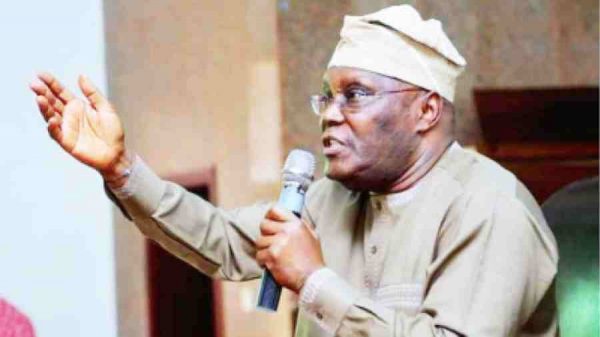 Former Vice President and Presidential candidate of the Peoples Democratic Party, PDP, on Saturday said it was very sad that two global banking giants were leaving Nigeria as a result of bad economy.
The Central Bank of Nigeria (CBN) had announced on Friday that Global banking giant, HSBC and UBS, a Swiss private bank, had closed their representative offices in Nigeria.
Reacting to the development on his twitter page, @atiku, the former vice president said it was always a sad day for the country when such entities packed up.
He said Foreign Direct Investment, FDI was key component to economic growth, saying that his administration would attract more FDI if elected by making the CBN stronger and independent.
Atiku stated that he would banish multiple exchange rates and promote market-led economy.
In his words: "Always a sad day for our country when such entities pack up. FDI is a key component to economic growth. My administration will attract more FDI by making the CBN stronger and independent, banish multiple exchange rates and promote market-led economy."
The CBN had announced that the banks had closed shops on Friday, revealing that FDI in Nigeria fell to N379.84 billion in the first six months of 2018, compared to N532.63 billion recorded in 2017.
In July, HSBC predicted that a victory for President Muhammadu Buhari in 2019 would have a negative effect on the economy.
In its response, the presidency asked the bank to return stolen assets allegedly hidden in its coffers.
However, in its projections for the second half of the year, higher oil prices and production would serve as gains but rising foreign debt and uncertainty surrounding the 2019 general election would be a drawback.
The CBN also said three lenders — which were not named — failed to meet their minimum liquidity ratio of 30 percent.
It added that non-performing loans dropped from 15 percent in 2017 to 12.4 percent as of June 2018, adding that this was still a long way above its five percent threshold.
en
SOURCE :The Nigerian Voice (business)