Attempted Bank Robbery In Ile Ife Foiled By The Police And Vigilante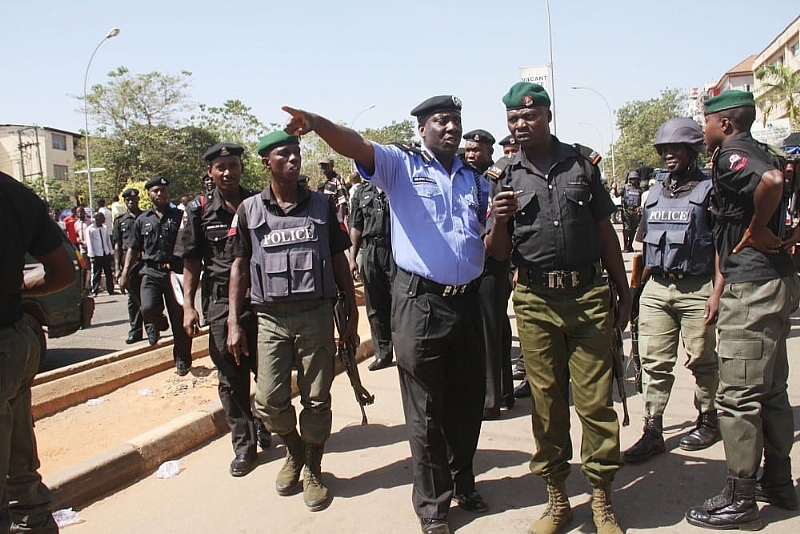 Attempts by some persons suspected to be armed robbers to attack some commercial banks in Lagere Area of Ile-Ife, Osun State, was, on Monday, foiled by the police and some eagle-eyed residents of the area.
According to eye witnesses, the robbers, who stormed the area in a Toyota Camry car and a bus at about 10am, parked near a commercial bank in the area and shot continuously into the air to scare away people.
However, policemen attached to the banks and members of the vigilance groups within the vicinity responded with stronger force, forcing the robbers to beat a retreat.
"When the robbers arrived Lagere, they parked their vehicles a few meters away from the banks.
"You know, about seven commercial banks have branches in the area. At the time they arrived, activities in the area were just picking up. Customers were moving in and out of the banks.
"They suddenly began shooting into the air to scare people away; but policemen attached to the banks and vigilante boys responded with stronger force, shooting at the direction of the robbers.
"The robbers escaped through Akarabata area, Modakeke; and moved out through Ondo road.
"They were given hot chase by the combined team of policemen and vigilante boys," a resident narrated.
When contacted for reaction, Police Public Relations Officer for Osun Police Command, Folasade Odoro (SP), confirmed the incident and said that policemen were on the trail of the robbers.
"Their attempt on the banks failed. One of their vehicles was seized by our men. I have not been properly briefed. But that is the situation for now," Odoro said.
en
SOURCE :The Nigerian Voice (local news)