Awc Condemns Police Declaration Of Kassim Afegbua Wanted And His Invitation By Dss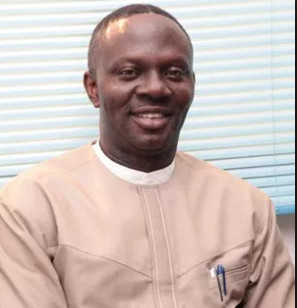 By Afenmai World Congress (AWC),
Durham, USA: We of Afenmai World Congress (AWC), USA received with deep-hearted concern the news of the recent declaration of Afemai-born Prince KassimAfegbua, Nigeria's political voice, media personality and a gentleman, wanted by the police and invitation by the DSS over an alleged official statement which he signed on behalf of one of Nigeria's former leaders as his official spokesperson.
As a body with the statutory responsibility of defending Afenmai people and Nigerians alike, we sincerely frown at every attempt by the power that be to nose-dive the truth rather than filter it for the overall benefit of our great nation. Our leaders must realize that the progressive development of Nigeria can only be achieved when the truth is allowed to triumph in its entirety. It must be realized also that the anti-corruption fight which the federal government portends to engage in is not total when attempts are made to suppress the truth at the detriment of our nation's development rather than defend it.
As it is in every developed nation where true democracy is truly practiced, it is only when our love for our great nation transcends that of self and when we realize that our ambition does not, in any way, worth the blood of any individual Nigerian irrespective of tribe, political, religious affiliations, or status, that Nigeria can truly attain the crescendo of development in all ramifications.
While we stand very firmly as a responsible and responsive body to condemn the suppression of our great son, Prince KassimAfegbua, we applaud him for his boldness in honoring the invitation. We affirm that we firmly stand by him even in this trying period which has, no doubt, globally widen the issue of the need for generational change in Nigeria's leadership and call for evidence of democracy benefits to the masses.
We sincerely advise him, therefore, not to be deterred, but rather remain resolute and committed to his unreserved service to Nigeria.
Long live Afenmailand!
Long live Edo State!!
Long live Federal Republic of Nigeria!!!
en
SOURCE :The Nigerian Voice (local news)