Bayelsa to host oil & gas equipment devt institute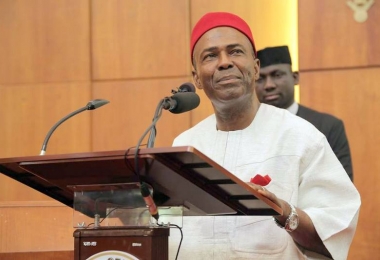 Minister of Science and Technology, Dr Ogbonnaya Onu, has said that plans were underway by the Federal Government to establish an Oil and Gas Equipment and Machinery Development Institute in Yenagoa, Bayelsa State, as part of efforts by the current administration to move the economy from resource to knowledge based economy.
Dr Onu, who disclosed this during a courtesy call to the Bayelsa State governor, Mr Seriake Dickson at Government House, Yenagoa on Thursday, hinted that construction work will begin next year and solicited the support and cooperation of the state government particularly in the provision of suitable site to make the project a reality.
According to the minister, the decision to select Bayelsa State as the site of the institute stems from the fact that the state had made important contributions in the oil and gas industry, noting that the institute will develop skills in the oil and gas sector as well as create jobs and wealth.
He added that the products of the research will invigorate the economy of the state in particular and the country at large.
He said, "We need to have capacity in areas such as this in order to develop, this has become important because the Ministry of Science and Technology is working hard in line with the policies of the President Muhammadu Buhari administration to move the country way from a resource-based economy to knowledge-based economy that is also based on innovation and we need to build capacity if we have to do so.
"We need to develop the capacity so that all the things we need can be produced locally. For example, it doesn't make sense at all that we produce crude oil and then import refined products, so this institute will help us develop the capacity and the appropriate technology for oil and gas exploration industries.
"That is why the Oil and Gas Equipment and Machinery Institute is very important to the economy of our country because the research and innovation that will come out of it will be made available to small, medium and large scale entrepreneurs and enterprises that can produce them in mass so that we can be in a position to meet our needs locally and export to other countries.
Source:
Vanguard
en
SOURCE :The Nigerian Voice (local news)