Between Abiodun Ladepo, Sahara Reporters And Abrasive Azeez Adeduntan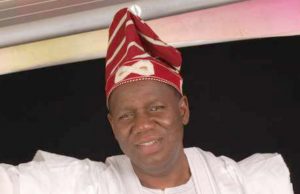 I have read with lavished amusement the reaction of Mr. Azeez Adeduntan, the Oyo Commissioner for Health to the article written by Mr. Abiodun Ladepo in respect of Splash FM radio program the Commissioner was featured recently. As a matter of fact, it's getting more interesting day by day as Mr. Adeduntan has threatened Mr. Ladepo and Sahara Reporters with lawsuits.
I'm not in any way surprised by Mr. Adeduntan's action. The other time he tried to hoodwink the good people of Oyo state with rhetoric over the death of a journalist with Fresh FM, Femi Oluwajobi and was criticized and exposed, he threatened to sue the Radio station for defamation. One would have expected Mr. Adeduntan to absorb constructive criticism as a way to improve himself in the field of politics since he is somehow a 'political neophyte'. But unfortunately in his usual characteristic style, Adeduntan proved incorrigible in his wrong-doing. He continues to peddle lies about the true state of health facilities in Oyo state. Here is a man who detests criticism to the point that he can wield a sledge hammer to kill a fly when occasion calls for it. I'm happy that Mr. Ladepo went back to carry out investigative journalism at same Adeoyo State hospital Mr. Commissioner claimed had everything. The outcome of the investigation didn't only expose Adeduntan's lies about the true nature of government health facilities in the state but also portrays our Harvard trained vascular surgeon a liability to a government he ought to be an assert. Just because Adeduntan wants to be the Governor of Oyo state in 2019; he believes he must bootlick, tell lies to be in the good book of Mr. Ajimobi. For a man who once bragged that he would make Oyo state a 'number one destination of medicine' in Nigeria; humility isn't one of his greatest virtues. Instead, complete self-assuredness bordering on smug, condescending arrogance has been the hallmark of Adeduntan's demeanor.
The bitter truth is that somebody like Adeduntan cannot perform even as a local government chairman not to talk of being a governor. This man, who is incapable of making impact as commissioner- whether because of his congenital dishonesty or let simply say his congenital arrogance cannot govern Oyo state.
Perhaps, Mr. Adeduntan doesn't really understand that he is a public servant who must be criticized and even lampooned. Even Donald Trump, the President of the country Mr. Adeduntan brags to have clinic is today the most vilified President in the whole world. Yet, Trump didn't use a crook lawyer or some corrupt policemen to get anybody arrested. And even if all commissioners in Ajimobi's government are claiming to be saints and thus must not be criticized for wrongdoings; certainly, it's not Mr. Adeduntan. When the time comes his crook lawyer will not be able to threaten anybody with lawsuit when we open book for him.
en
SOURCE :The Nigerian Voice (opinions)