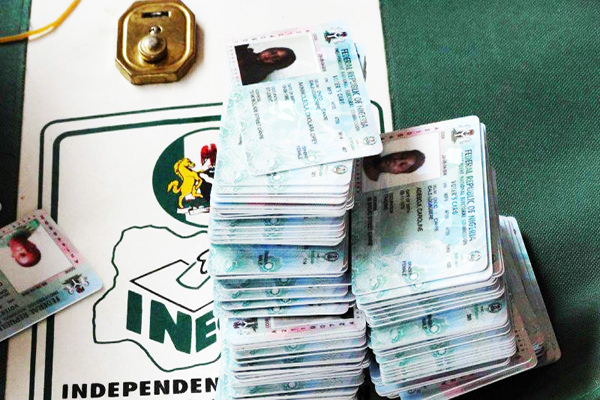 As we await the ninth Presidential elections, there have been agitations for citizens to obtain their PVCs. A PVC is a short term for "Permanent Voters Card" and is a material used to aid democracy since it is a government for the people. That is, it aids the process of allowing people elect representatives into government by engaging in a voting exercise. During the 2015 elections, the incumbent President, Goodluck Jonathan was voted out of office while Muhammadu Buhari was voted in simply because the people exercised that right. However, more than before, citizens are willing to participate fully in the upcoming elections.
The need to obtain a PVC for many people is to vote out the current government. This is because it has failed to deliver its promises to the people. Three years ago, APC came onboard to sway the masses by promising "change" which was what the people wanted after consistent failures of PDP who had been in power for sixteen years. However, the administration supposed to bring about change dashed the hopes of the citizens. There have been increased activities of Boko Haram of which the remaining Chibok girls are yet to be returned and Leah Sharibu, a 16 year old is the only Dapchi girl yet to be returned upon invasion of Governemnt Girls Science Technical College(GGSTC), Yobe State. Also, we've had cases of Catholics priests and few members killed in the church in Makurdi as well as Plateau's massacre which led to the death of over 100 persons. More to this, those involved in these acts are yet to face justice. Previously, the President was slow to appoint members of his cabinet and sign the National Budget.
Furthermore, the government has been characterized as one for the "North" only and not the entire populace based on failure to call Fulani herdsmen to order and appointments which do not cut across the federation thus fostering nepotism and tribalism. In blunt terms, this government has failed the people and the decision of the President to seek for a second term has been met with cold shoulders by a large percentage of the populace.
While it is good news that citizens want to obtain their voters card, it is more important to note that it doesn't stop at getting a PVC alone. Getting a PVC is one of the many steps of being involved as it is a civic responsibility and also a way of participating in the political affairs of one's country. However, hoping it would rid the country off corrupt and self centred leaders is not a hundred percent correct. As citizens of this country, you know of the activities that take place before and during the election process. There are bloodshed, threats, giving out of materials to people, construction of roads, rehabilitation of buildings and promises made to the people. People contesting for public offices especially that of the Presidency know the needs of the people and their manifestos are usually tailored to meet them while others go around sharing bags of rice, oil and money just to buy the votes of citizens.
What this implies is, if we are going to make it through next year's election and appoint one who can meet the needs of the people and is also willing to work for the people, we need to look beyond the procurement of PVCs. We need to first have some knowledge of what these candidates can do to improve the system as Seun Kuti rightly puts it, "your vote isn't your power. Your vote is your knowledge of the system and your vote is a tool to enforce that power". You need to ask yourselves questions like, " what do you know about those vying for this post?", "were they at one time leaders and how did they perform?", " are there charges against them?", "why are you voting for this candidate?" and so many other questions. Also, you need to look beyond political parties and religious or tribal affiliations. What do other candidates outside PDP and APC have to offer? Failure to look outside this has been another reason why elected candidates end up being disappointments. We have gotten our mentality accustomed to the fact that no other person or party can rule Nigeria better than APC or PDP but that needs to change if we want our PVCs to give us the desired result. There are better candidates in other parties, why not see what they can do? Should we still keep going from frying pan to fire?
Another angle to this is not selling of one's vote. There will be offers, bags of rice and a lot of others just to vote for a candidate but can you break free from the normal tradition? If at all these gifts would be collected, can they not blind you?
In conclusion, as we have a few weeks left before the obtainment of PVCs come to an end, remember that a PVC alone is not enough. Add knowledge to make it more powerful by voting rightly. Do not sell your vote! Objectivity and proper assessment of all candidates from the local-state levels to the federal level must be an essential tool if we really want the expected change.
Esther Akintola writes from Lagos. She can be reached via her e-mail- [email protected]
en
SOURCE :The Nigerian Voice (opinions)