Biola Oladapo Emerges PDP candidate for Ondo West Consistency 2 for house of Assembly Election in Ondo State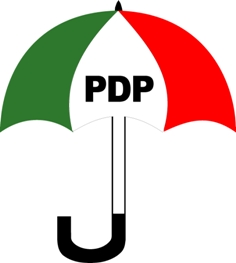 By OLUFEMI LAWSON AKINDELE
Engineer Biola Oladapo on Thursday emerged the candidate of PDP for the house of Assembly election in Ondo West constituency 2 of Ondo west local government in Ondo State for the 2019 elections through affirmation by delegates at the party's primary election.
Oladapo was announced as the candidate by the PDP panel Chairman, Mr Odunayo Fasinase who conducted the primaries.(affirmation)
Fasinase said that Oladapo was the only aspirant of the party in the consistency and explained that the delegates had to vote in order to complete due process in line with the electoral law.
He commended the delegates for their orderly behaviour during the primaries.
Responding after his election,Oladapo thanked delegates from across the wards and said that his endorsement was an evidence of the good things to come.
"It is imperative that we urgently commence the task of rebuilding the dilapidated structures and attract quality project to our people.
"Our villages and lesser cities in the constituency are almost inaccessible due to bad road networks that make it impossible for farm produce to be brought to the city for economic emancipation and of the bad reputation we have earned in recent years and restore good representation to the people through accessibility.
"I promise to be available to my people at all times. We must resume the march to break the yoke of ignorance that keeps our people down; liberate them from ill-health and other limitations that restrain them from achieving their potentials".
He promised to priorities social investments in education, healthcare and other social protection programmes that will reduce the cost of living while raising the quality of life of the people.
en
SOURCE :The Nigerian Voice (politics)