Blackface Dissed 2face As Rivalry Continue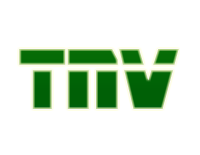 Source: thewillnigeria.com
BEVERLY HILLS, April 14, (THEWILL) – The rift between 2face Idibia and his former band mate, Blackface, has surfaced again as Blackface has once again accused 2face, whose real name Innocent Idibia, of yabbing him in his latest single, titled 'Holy Holy'.
In the lengthy post on social media by Blackface, whose real name Ahmedu Obiabo, claimed credit for 2face's stardom and accused 2face of being responsible for his stalled career because he allegedly asked promoters not to give him (Blackface) shows in the last 8 years.
"Now for the record 2face if I didn't work with you in Plantashun Boiz and asked you to sing one of the quickest song I ever I wrote, African Queen, you wouldn't have had a big hit as it is termed," Blackface wrote on Instagram.
"Next to that is my song Let Somebody Love You which you sang without my permission and your manager Efe Omoregie published it illegally which we will get to the bottom of.
"This is because you're a lazy artist despite all your gifts and when you found out I was making new artistes famous and I was improving vocally you got jealous and planned the industry to sabotage me and you kept making music about it like one of your lines said "dem never know wetin wan hit dem them" wan follow them" because you and your creepy agents planned it all.
"That is why I named you 2face OK. What's the name of that club you guys had the meeting again? You killed Plantashun Boiz because of your 2face nature and same way you wanted doing a protest for your pocket and it was wrong timing.
"I saved you cause you for dey for jail but you never grateful but pained over someone growing and development hence una plan make dem no gimme show…well 8years of sabotage and am still here and am still inspiring you and for that even if you hate me you should still be thankful to me still."
SOURCE: The Nigerian Voice (entertainment)