BONNY YOUTH SET FOR SHOWDOWN WITH EXXONMOBIL OVER EXCLUSION OF LOCAL CONTRACTORS & EMPLOYMENT MARGINALIZATION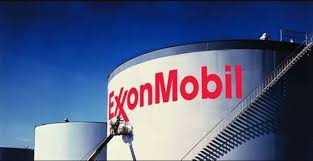 Youths of Bonny community are set for a showdown with multinational oil giant ExxonMobil Nigeria Limited following what has been described as exclusion of its local contractors and unemployment of bonny indigenes in BRT. The youth have said they will henceforth resist the company's agonizing policy of compelling indigenous Bonny contractors to travel all the way to Eket for submission of contract documents in a job sought after on the Bonny Island. They condemned in strong terms marginalization of Bonny indigenes in employment, job/contract award and lash out at non- compliance with federal government local content policy.
The Youth under the aegis of BONNY YOUTH LEADERS FORUM who said ExxonMobil's action is capable of inciting communal crisis gave this indication in a letter signed by the Chairman of the group, Emmanuel Finecountry and Secretary Kingsley E. Wilcox, and channeled through legal appointees of the Bonny kingdom in charge of oil and gas matters, Messrs Richard Abbey JP and Alali Pepple to the Bonny Monarch, His Majesty King Edward Asimini William Dappa Pepple. The youth group accused Exxon Mobil of giving out over 85% of employment jobs/contract to non- indigenes, especially to workers and contractors who hail from Eket in Akwa Ibom State not minding that such project is hosted by Bonny community.
The letter noted that Bonny community and Eket are two critical stakeholder hosting Exxon Mobil hence should both be treated on equal terms, even as questions over the reason behind the huge preference for Eket contractors and workers in spite of the fact that Bonny people has continued to provide a peaceful and enabling business environment enjoyed over the years on the Island.
In a remark by appointees of the kingdom in charge of oil and gas matters, Messrs Richard Abbey JP and Alali Pepple they confirmed receipt of the letter by the youth group and stressed that the matter has gone out of proportion and must be addressed. "We are not happy about the development, even Bonny graduates seeking for job in Bonny are directed to Eket; it is more disheartening that when the Bonny indigenous contractors accept to go to Eket they are intimidated, frustrated and sent away. But ironically it is not the same with people from Eket who are even flown into Bonny Island to do jobs that are ordinarily meant for members of Bonny community" they opined.
According to Richard Abbey, Bonny community have qualified and competent nominees as contractors with requisite expertise and financial muscles to execute whatever contract in BRT, so we are using this medium to request that ExxonMobil should abide by the local content policy and follow due process in contract awards, especially as it concerns Bonny community, and stop imposing contractors on Bonny people who marginalized them in labour employment and contract jobs that should ordinarily be exclusive for Bonny people.
"The Bonny Youth Leaders Forum has written to the King through us to intervene. We are aware that out of 12 contracting firms doing business in ExxonMobil Bonny Island nine are drafted from Eket and are all engaged with major contracts including the one from Lagos state – the remaining two hired to do menial contracts like providing DSTV services and grass cutting contract are from Bonny and this is not unacceptable. To make matters worse the contracting firms from Eket and Lagos have continued to deny our people employment opportunities, disregarding the mandatory employment quota demanded by the government for the host community", Abbey opined.
The letter by the youth group had insisted that not awarding jobs to Bonny indigenous contractors would render youths of the area jobless and end up providing jobs only for people from faraway places; they noted that keeping silent over such grave injustice against Bonny people will be suicidal hence the letter reads.
In a general consensus reached by the Bonny Youth Leaders Forum and consented to by the appointees of the kingdom in charge of oil and gas matters, Messrs Richard Abbey JP and Alali Pepple,, it demanded that jobs like miners. gas testers, site nurse, permit holders, standby men, nitrogen purging, pressure test etc, must be given to Bonny indigenes, while contracts like grass cutting, welding labour contractors, mooring of ships among others should be awarded to Bonny Indigenous contractors in compliance with the local content provision and MoU reached as host community. Alai Pepple one of the kingdom appointees on oil and gas said in line with the plea of the youth group they will have a showdown talk with ExxonMobil management, where it will be demanded that henceforth Bonny indigenous contractors must not be subjected to submitting contract documents in Eket, even as he alleged that the act by the company is an intentional mechanisms put in place to frustrate the people in a project domiciled in Bonny.
ExxonMobil management contacted over the matter refuse to speak with the press. A staff who spoke in confidence said every reaction must come from Eket.
en
SOURCE :The Nigerian Voice (local news)