Borno Af-nship Trains Training of Trainers (Tot) Health Workers On Waste Management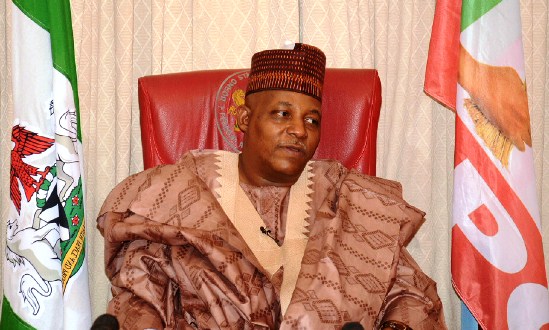 By Ahmed Abu, The Nigerian Voice, Maiduguri
Borno State Primary Health Care Development Agency (BOSPHCDA) and the Additional Financing- Nigeria State Health Investment Project (AF-NSHIP), a World Bank assisted Project has organized a 5-Day Training on Waste Management for contracted General Hospitals, Primary Health Care Facilities and Focal Persons in Maiduguri Metropolitan Council and Jere Local Government Areas (LGAs) of the state.
The programme which kick started on Monday at Desert View Hotel, Maiduguri with Training of Trainers (TOT) drawn from the National Primary Health Care Development Agency, Project Implementation Unit, Ministries of Health and Environment, Borno State Action Committee on HIV/Aids, BOSPHCDA is expected to last for three days, while Training for Facility Managers and Health Workers will begin on Friday 21st to Sunday 23rd September, 2018.
Declaring the Workshop open, the Executive Director of BOSPHCDA, Dr. Sule Meleh, represented by the Project Coordinator, AF-NSHIP/PIU, Mrs. Habiba Saidu said, sustainable management of Healthcare Waste (HCW) has continued to generate increasing public interest due to the health problems associated with exposure of human beings or clients to potentially hazardous waste arising from healthcare, hence, the need to train all stakeholders on appropriate ways of disposing waste in the society.
She noted that, a study conducted on Waste management practices conducted during the preparation of the Nigeria: HIV/AIDs Medical Waste Management Plan (2008) revealed that systems for Health Care Waste Management (HCWM) are poorly developed at the Health Facility level due to lack of Waste generation Data, inadequate waste treatment and disposal, lack of code of conduct and technical guidelines for proper waste management, resulting in poor practices at facilities and dumpsites and inadequate knowledge among health workers and community members.
To this end, Mrs Habiba said, the motive of organising this training on waste management by Borno AF-NSHIP is to address these challenges in accordance with Performance Bases Financing (PBF) approaches and guidelines.
She therefore urged all participants to use the opportunity derived in the week long training to ensure clean and safe environment in health facilities and communities for healthy living.
The Training Leader, Mr. Yerwama Tujjani in an interview said, "the large component of healthcare waste which is classified as the general waste poses harm or risk to the general public and environment.
He however pointed out that, it is the smaller hazardous waste component such as used sharp objects, chemicals, sterilization, toxic exposure to pharmaceutical products/drugs, antibiotics and cytotoxic materials released into the surrounding environment, that need to be properly managed so that the risks from exposure to known hazards can be minimized."
Tujjani also said, uncontrolled discharges of sewage from healthcare facilities, inadequate incineration or incineration of unsuitable materials which results in the release of pollutants into the air are potential sources of infection.
The Technical Adviser of AF-NSHIP for Borno and Yobe states, Mrs. Christine Mukwantwali, said, this training for TOT and Facility Workers in two pilot LGAs of MMC and Jere is timely considering the fact that the project has been scaled up to more Council Areas of Biu, Askira- Uba, Magumeri, Kaga, Hawul, Shani, Bayo and Kwaya Kusar in 2018.
In her presentation, Mrs. Comfort Dave- Diamond who is from the NPHCDA, dealt extensively on impact, legal and regulatory framework, waste minimization, handling/storage and general overview on HCWM system.
en
SOURCE :The Nigerian Voice (local news)